We'd heard from multiple people that Sintra was a great trip from Lisbon. The city is mainly known for the Castle of the Moors and the Pena Palace, both of which sit in the hills surrounding the city.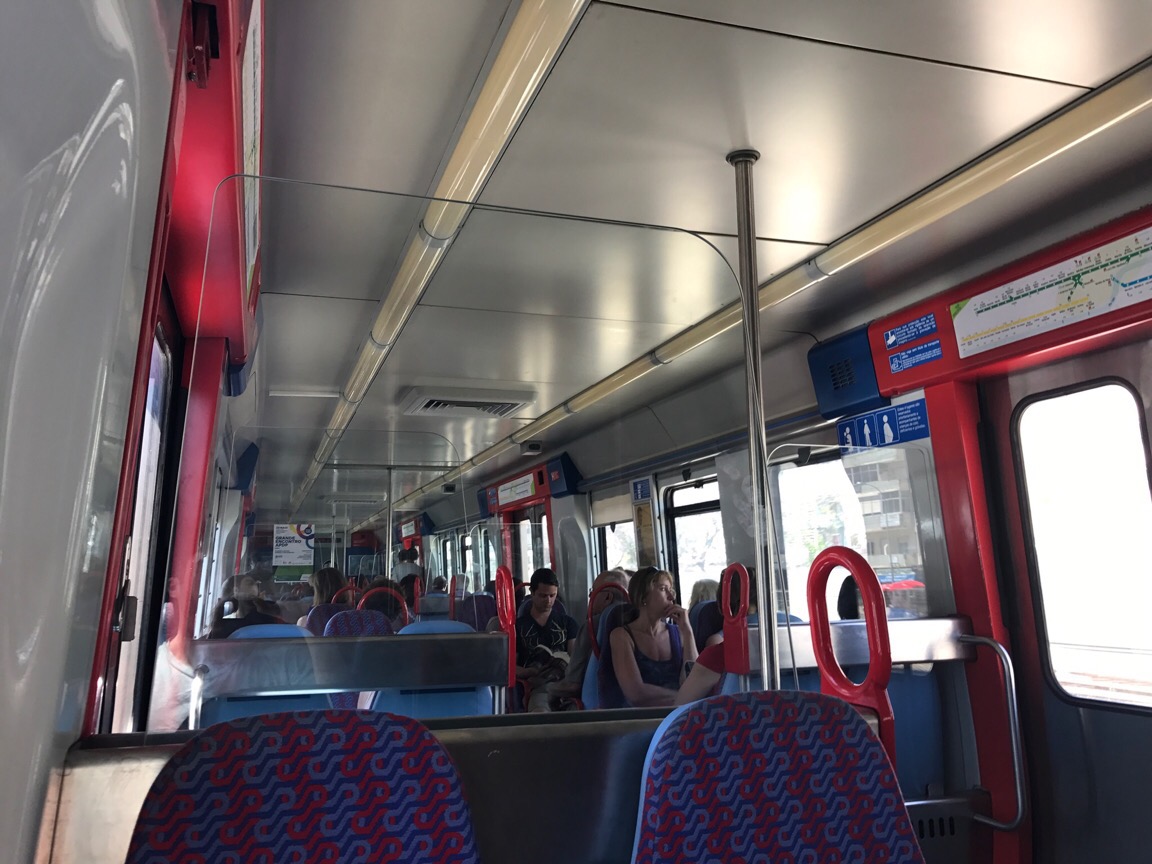 It's possible to take a taxi up to the Castle of the Moors, but it was a nice day and we decided to do the hike ourselves. The views from the hike were amazing, and gave a nearly 360 view of the valley below.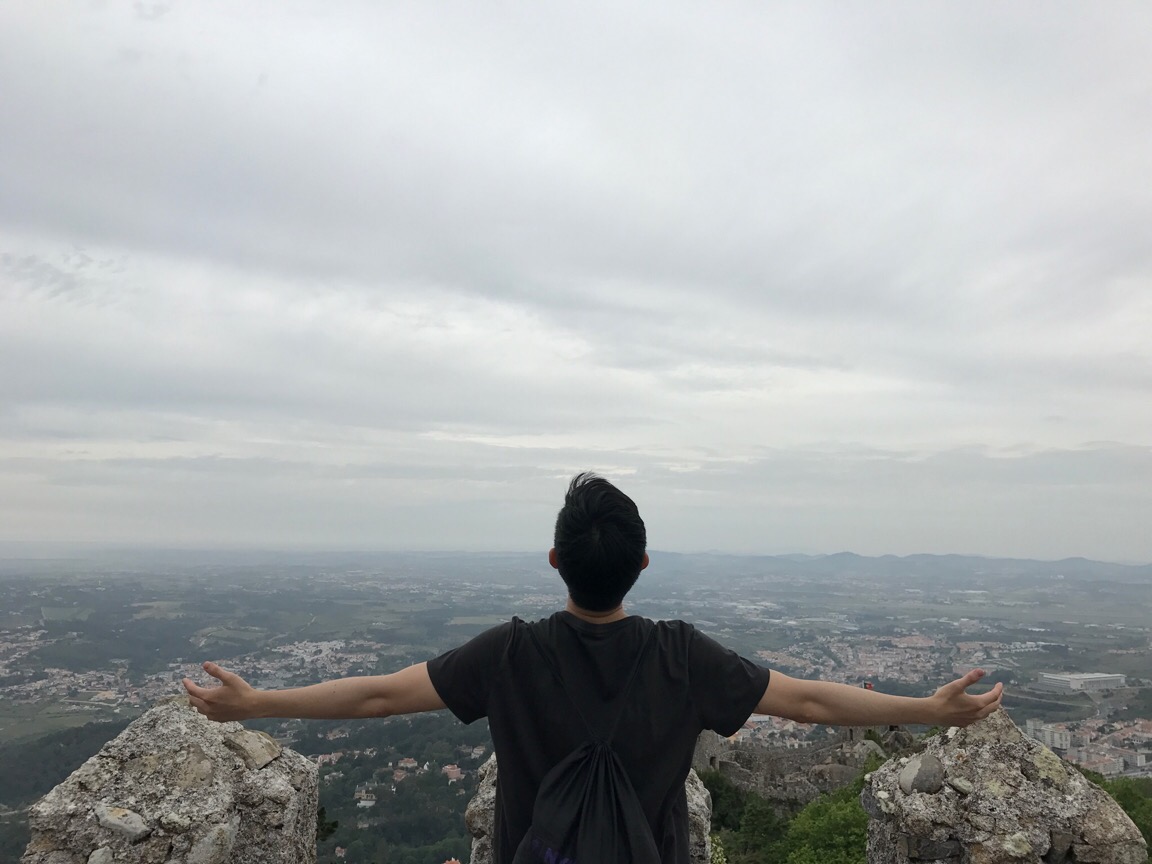 The castle was mostly ruins, though it had been restored several times over the years. Pena Palace sits slightly higher in elevation than the Castle of the Moors, making the castle a great vantage point for understanding the magnitude of the palace.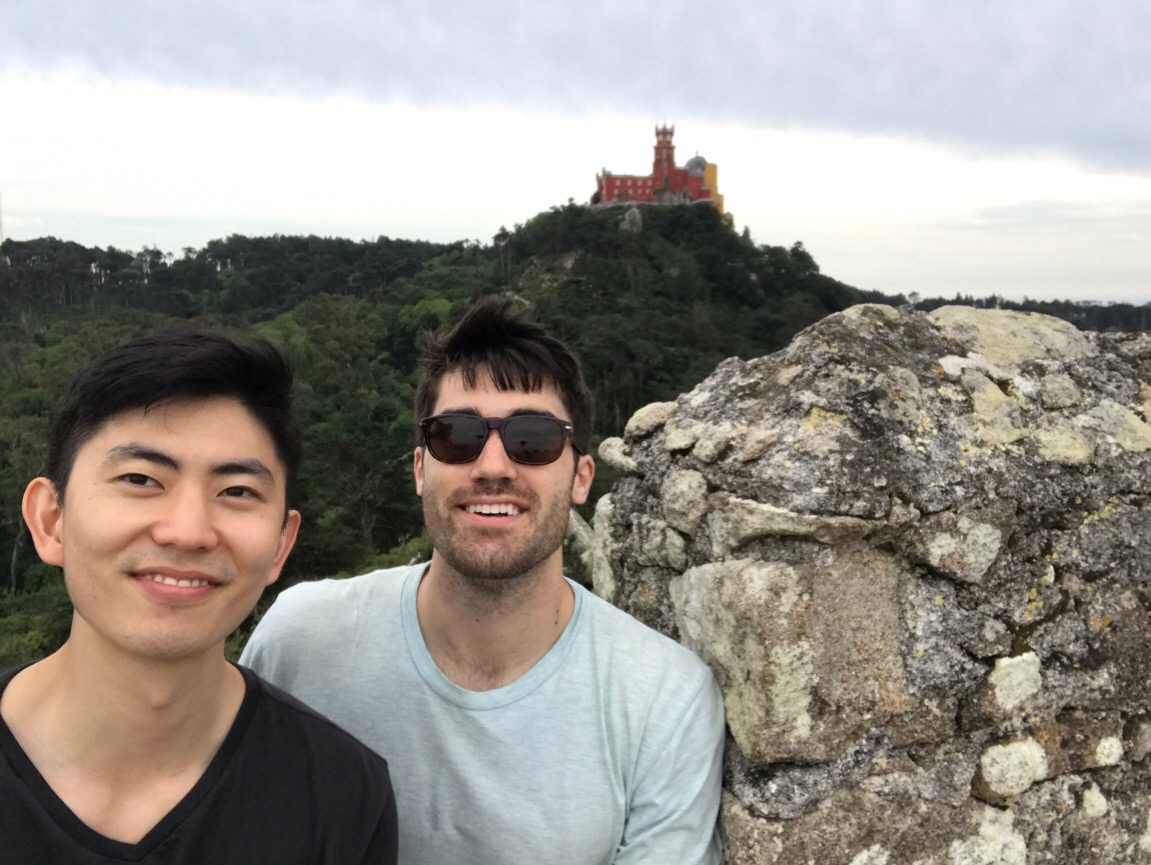 The palace is this hodgepodge of buildings. The different colors represent when that part of the palace was built.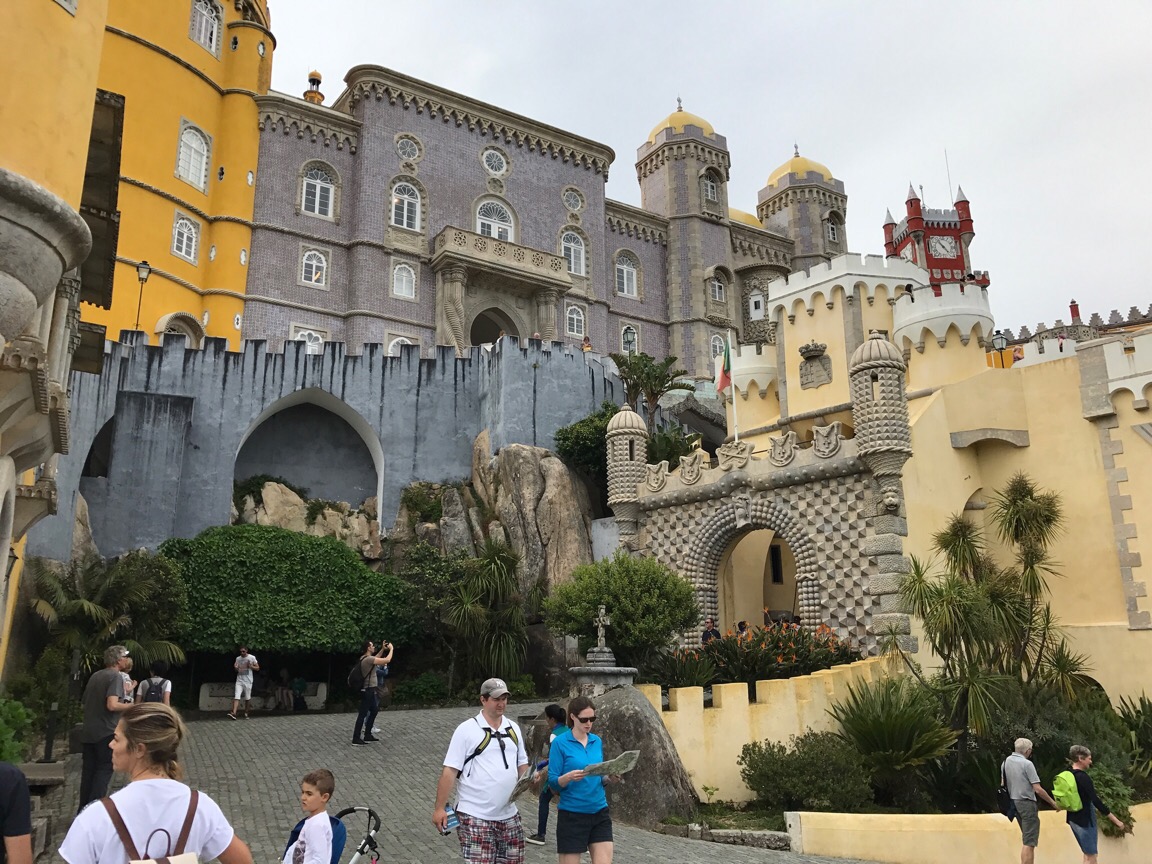 More impressive than the castle itself were the grounds around it. The castle sits next to a national park, and there is a whole network of roads around the palace connecting it to various greenhouses, stables, and smaller structures.
We saw only a handful of people during the two hours we spent exploring the surround grounds. It felt like we had the place to ourselves.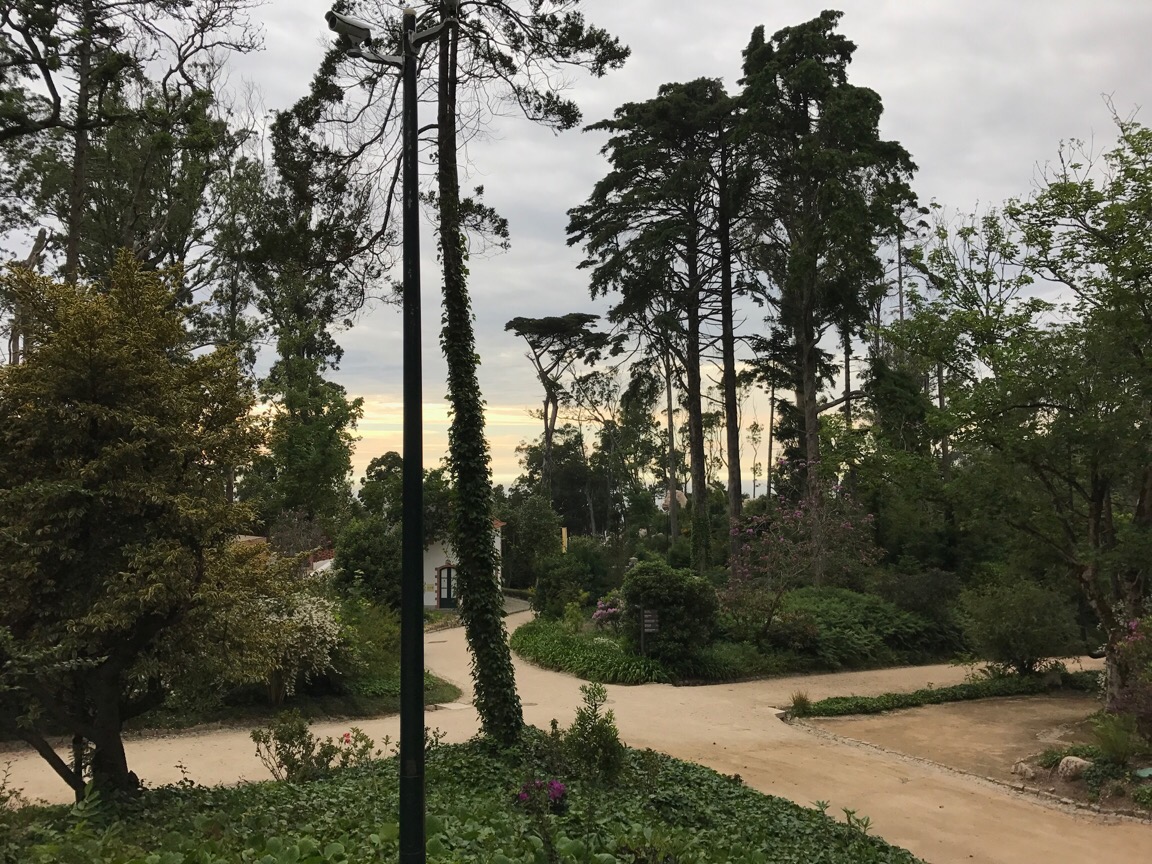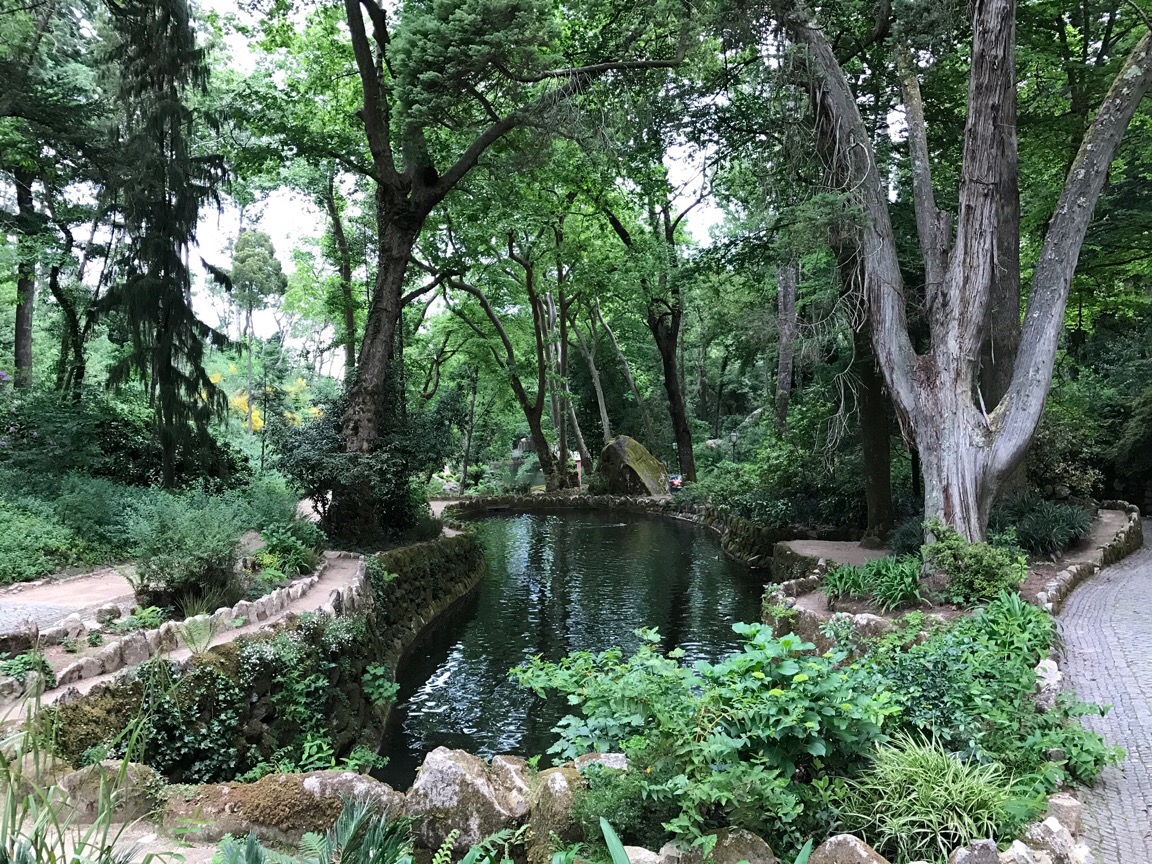 It was hard to pull ourselves away from the park, but the castle grounds were closing. We found this out the hard way on the hike back down the mountain. They had locked a stretch of the path back down to Sintra, so we had two climb over two different walls to make it back into town.
Back in Sintra, we ate our final meal in Portugal at another great seafood restaurant before heading back the Lisbon to pack for our flight in the morning.