We actually wanted to explore Belem properly having seen it briefly during the concert the day before. We jumped back on the hop-on, hop-off and visited some of the sights in Belem we didn't get to see on Sunday.
We stopped first at a monument celebrating the Portuguese Age of Discovery. That's Henry the Navigator at the front with a whole team of people behind him on both sides. The monument is a short walk from the Tower of Belem.

Eating pastries at Pasteis de Belem is one of those tourist things you have to do. They lived up to the hype.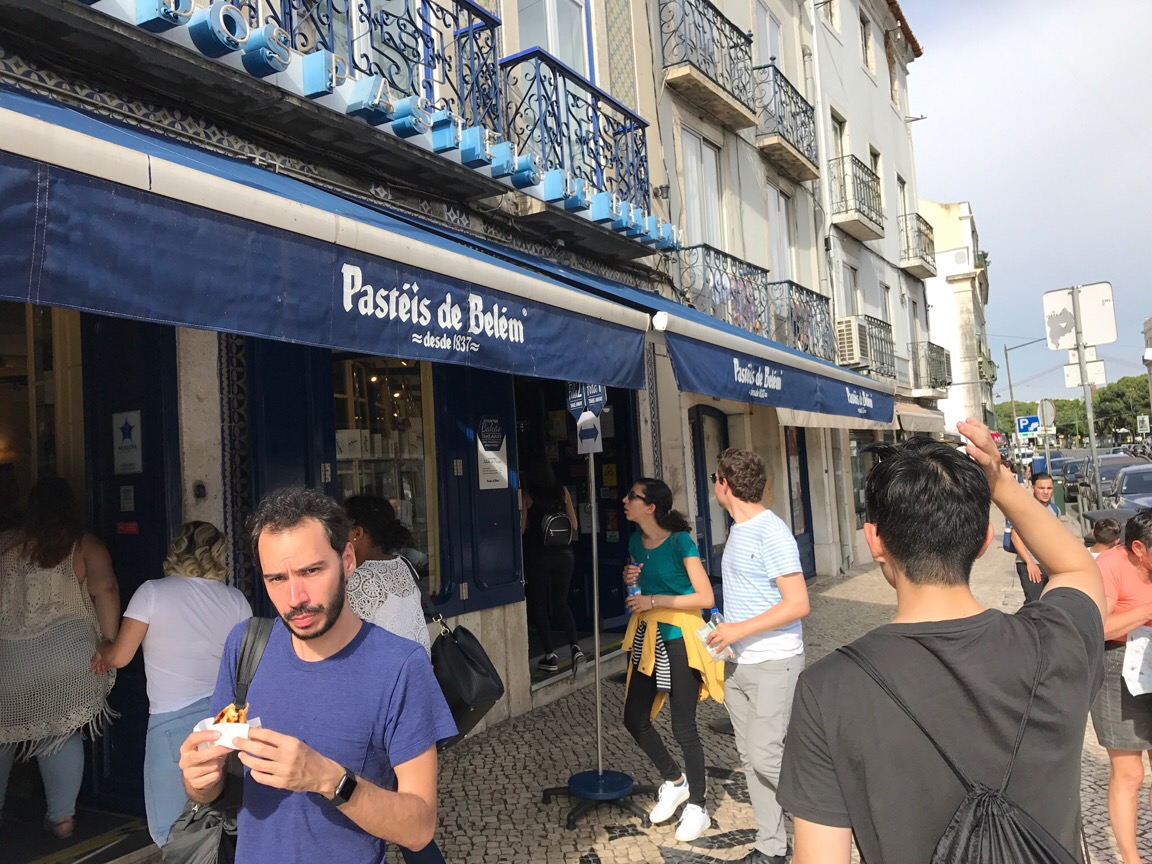 We headed to the Museu Colecao Berardo, a modern art museum near the main area in Belem.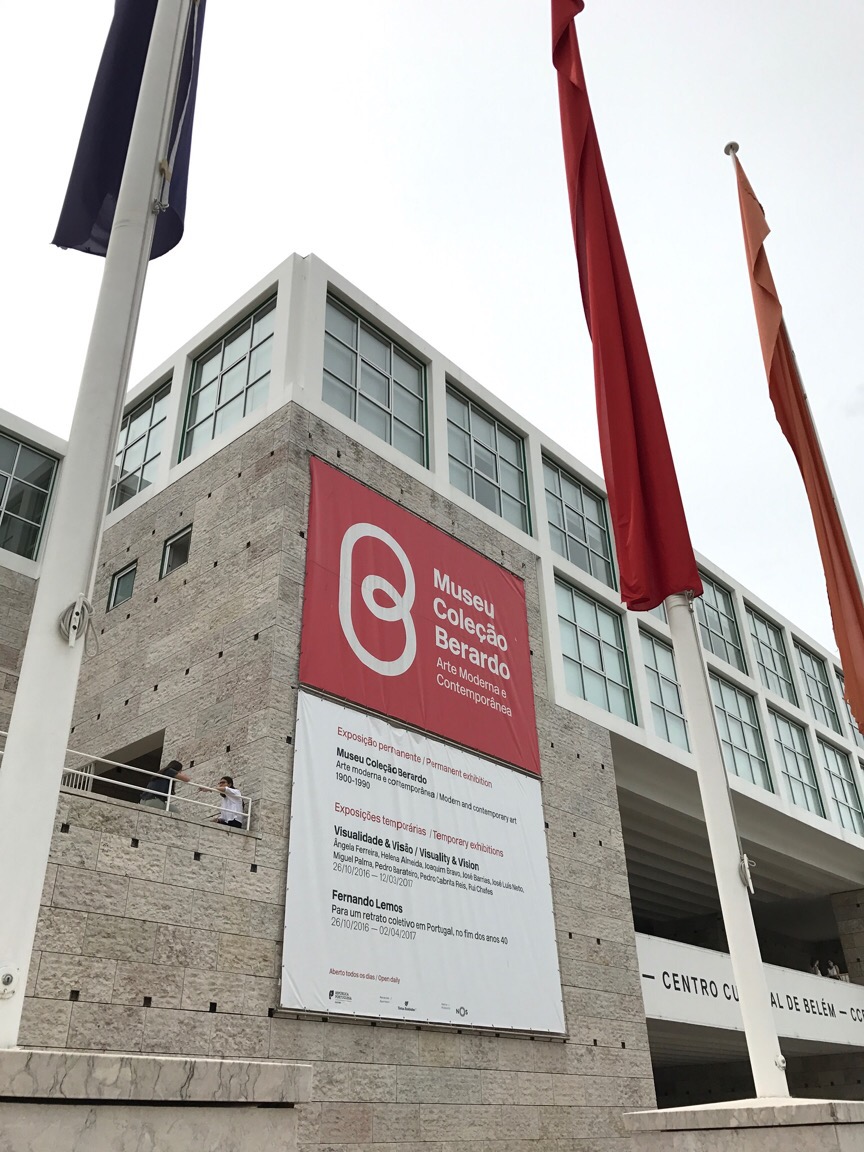 I continued to not understand modern art, but perhaps Joe had a more enlightening experience. They had a more traditional collection of art as well that was quite nice.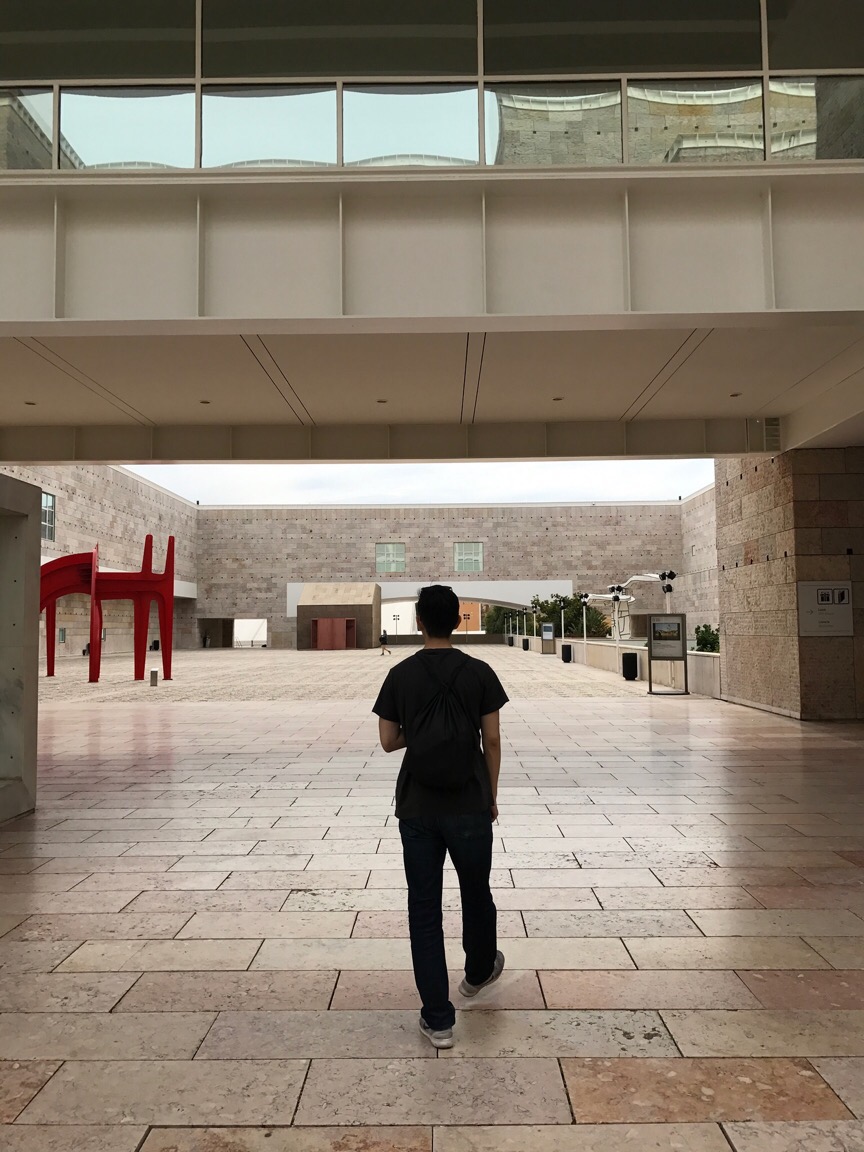 On our way back to the city from Belem we walked through LX Factory, a former factory complex that now has a collection of trendy shops and restaurants.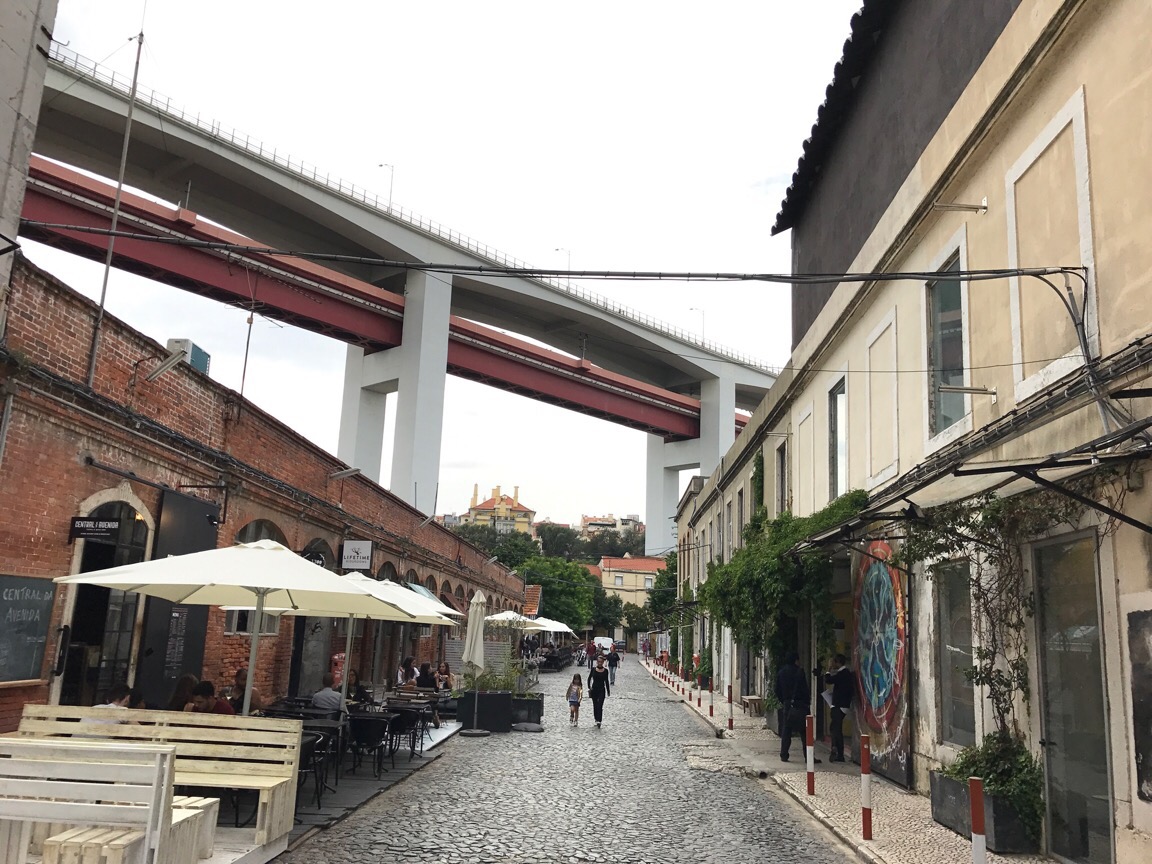 We were both pretty wiped by the time we got back to the city. The 7-10 miles of walking per day were starting to take their toll and my foot, which I'd fractured a few months before the trip, was starting to act up. We grabbed another great meal at Time Out market before calling it a night.