We hadn't done many actual tourist activities in Lisbon, so we decided to do a Hop-on, Hop-off bus to see the main attractions in and around Lisbon.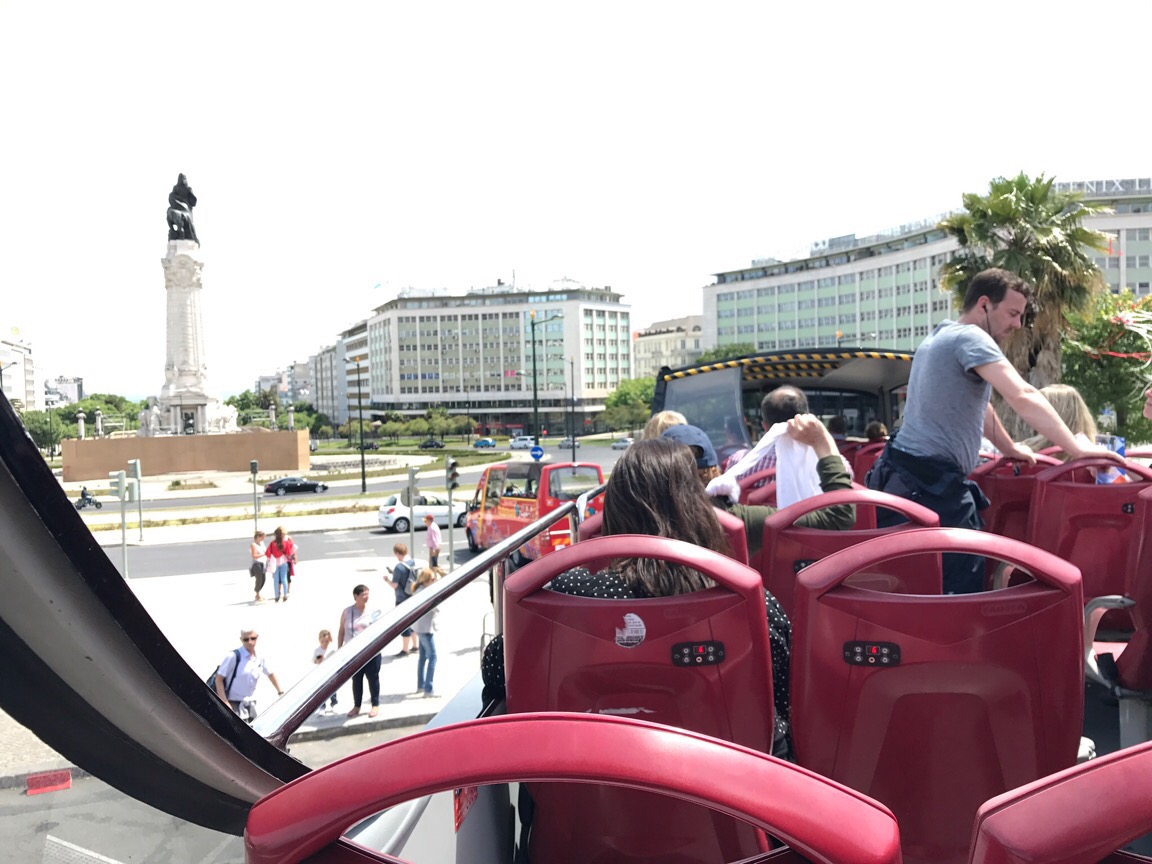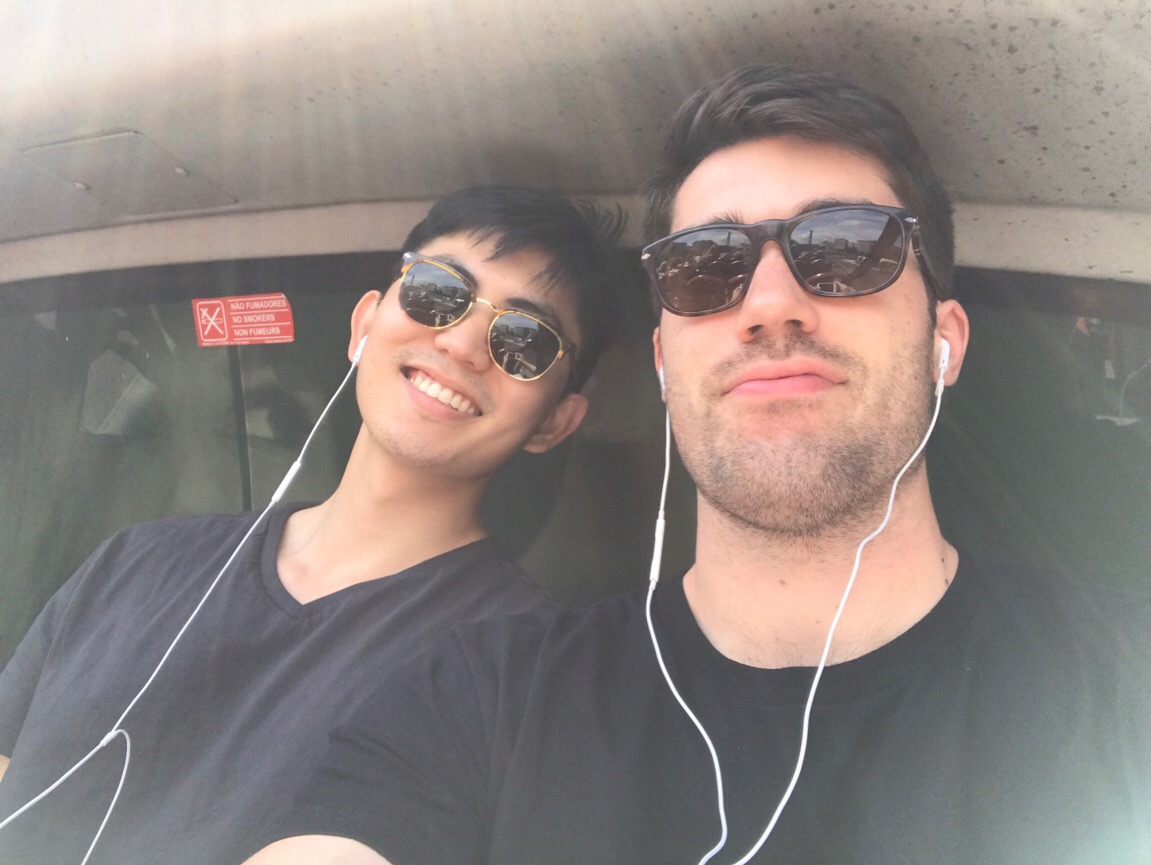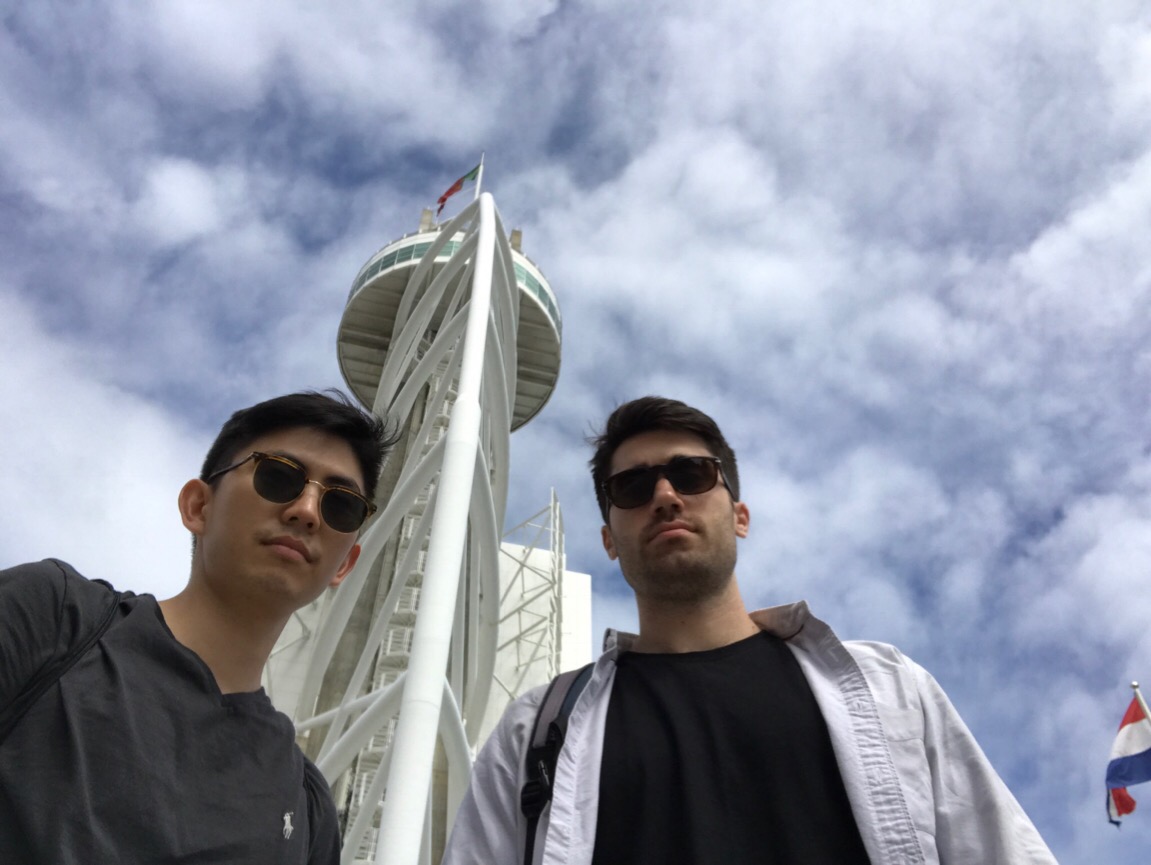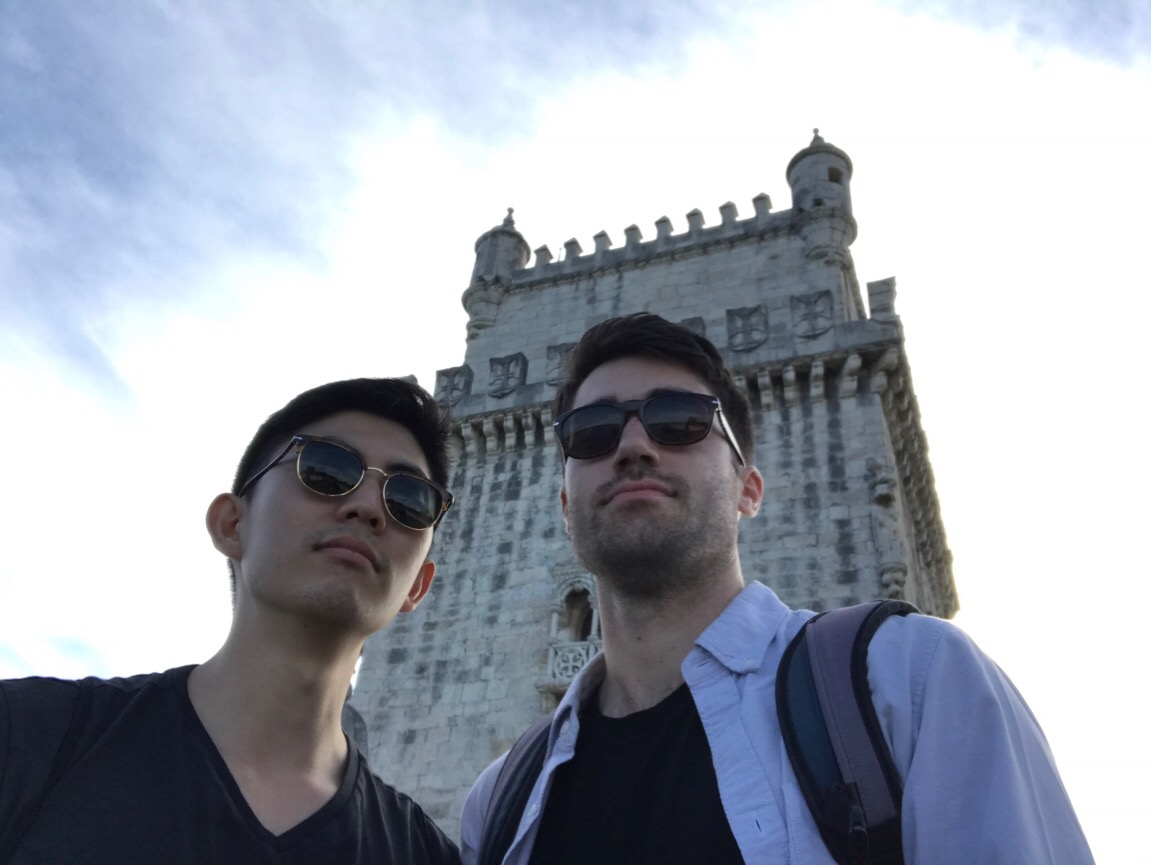 We were planning on just doing a lap of the city on the tour bus, but we saw a huge crowd of people near the Belem Tower along with some music so we got off. Turns out on Sundays in Belem they have a music festival. We'd just missed the live portion of the music, but there was a DJ still going when we were there. There were lots of young people just hanging about, enjoying a beautiful day. We joined in in the hangs, and hopped back on the bus after an hour or two.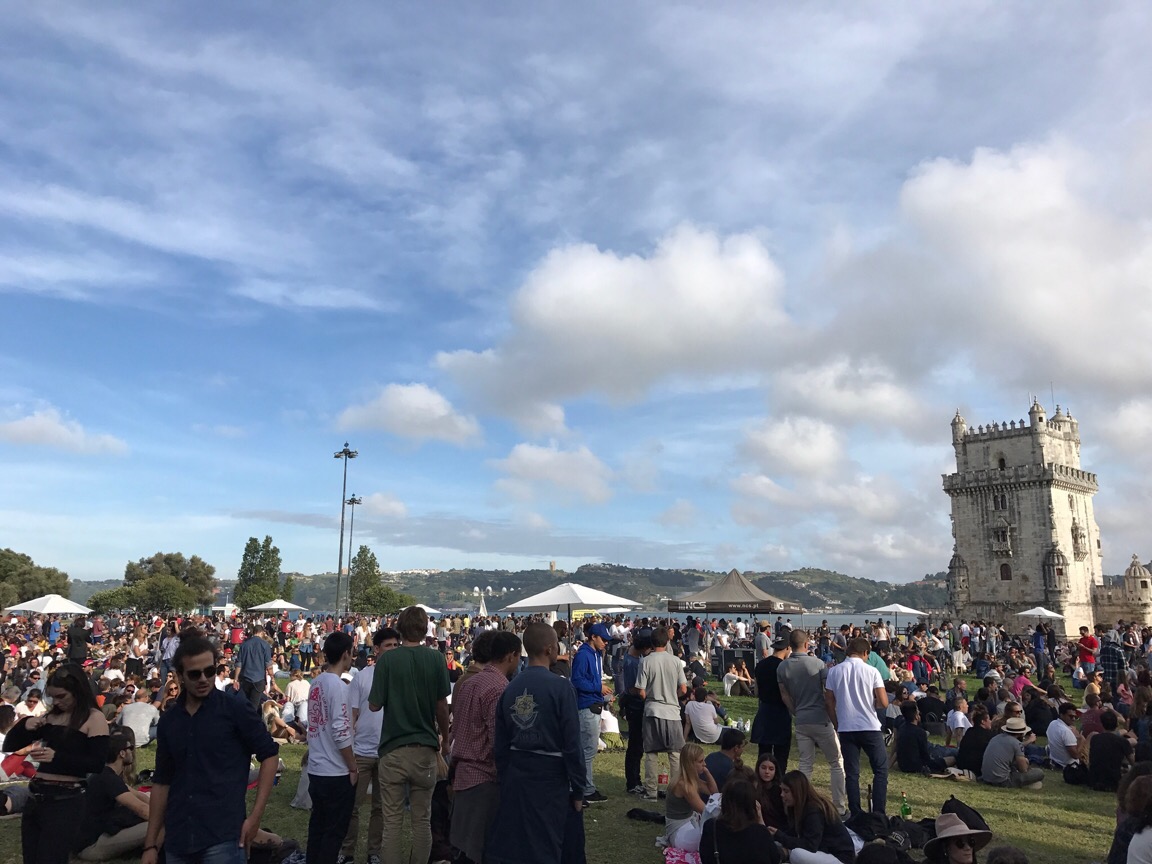 Our next stop was the park of Eduardo VII, which was north of the original starting point at the statue of the Marques de Pombal.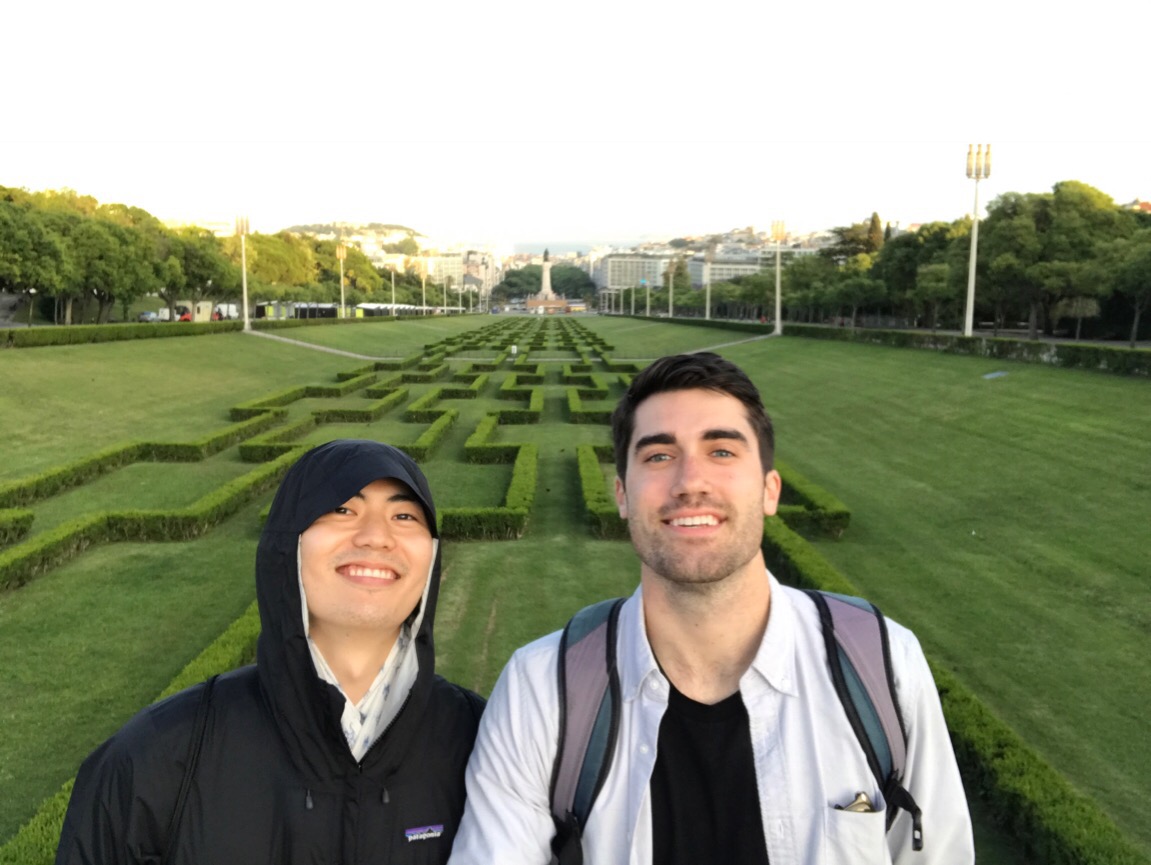 We headed down through the park and then through the Bairro Alto, a famous historic district in Lisbon. The streets in the Bairro Alto are tight, windy, and have an ancient feel about them.
We stopped at a restaurant called Ha Piteu for dinner in the Bairro Alto, and it was (and at the time of writing this two weeks later is still) our favorite meal of the trip. We split two delicious entrees of seafood medley and roasted Iberian pig, along with a bottle of Portuguese wine.