Our first real day of the trip. Joe and I were both committed to learning some new things while traveling, and we set aside a few hours in the morning to focus on those activities.
Joe is starting in a stats program at Stanford in the fall, and he's been learning programming in preparation for that program. As a software developer, I'm around to answer any questions. On my end, I've been playing guitar casually for a while, but haven't invested the time necessary to break out of the intermediate level. As an accomplished guitarist, Joe has a lot to teach. It's worked out well as a trading of skill sets. We're both coming into the trip with a big interest in meditation, so we're carving out time for that as well.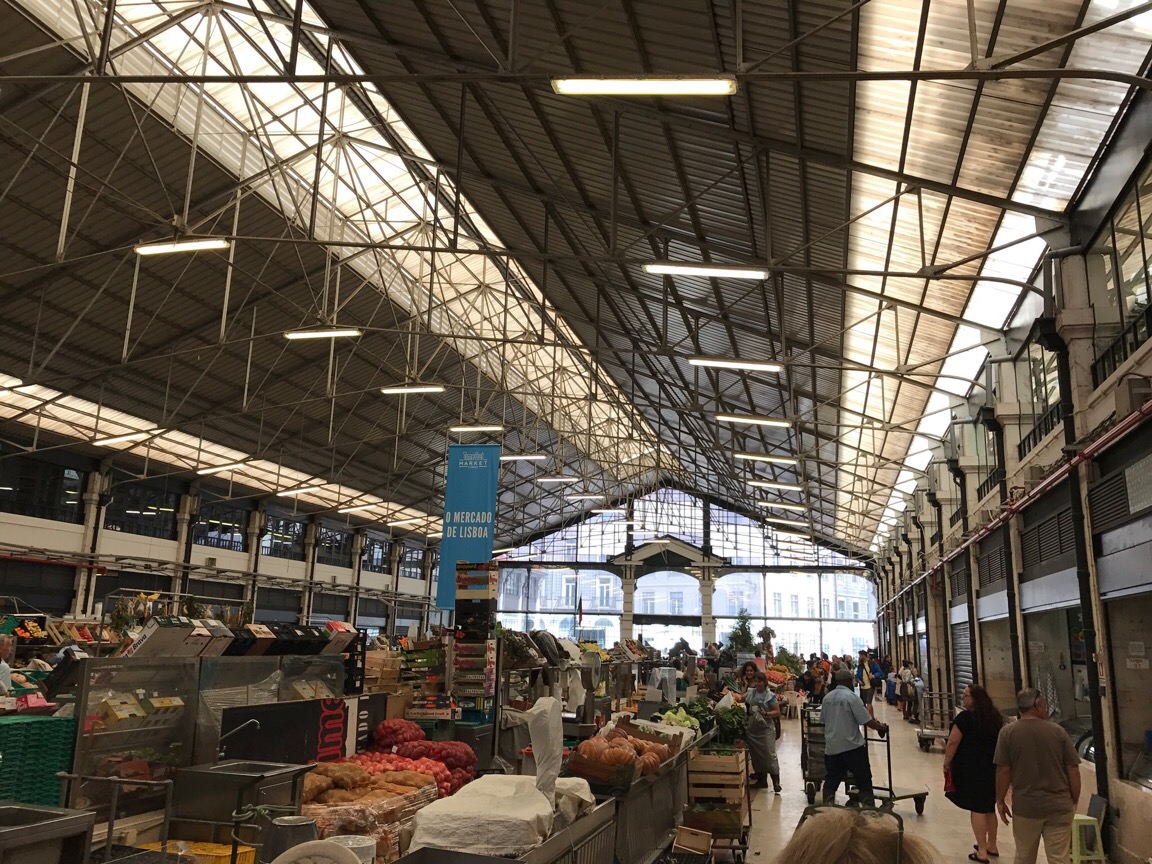 In the early afternoon we headed out for a day trip to Cascais, a smaller former fishing village turned vacation spot of the nobility. The thirty minute train ride was easy from the train station across the street, and we spent the day walking along the picturesque waterfront in this small seaside town.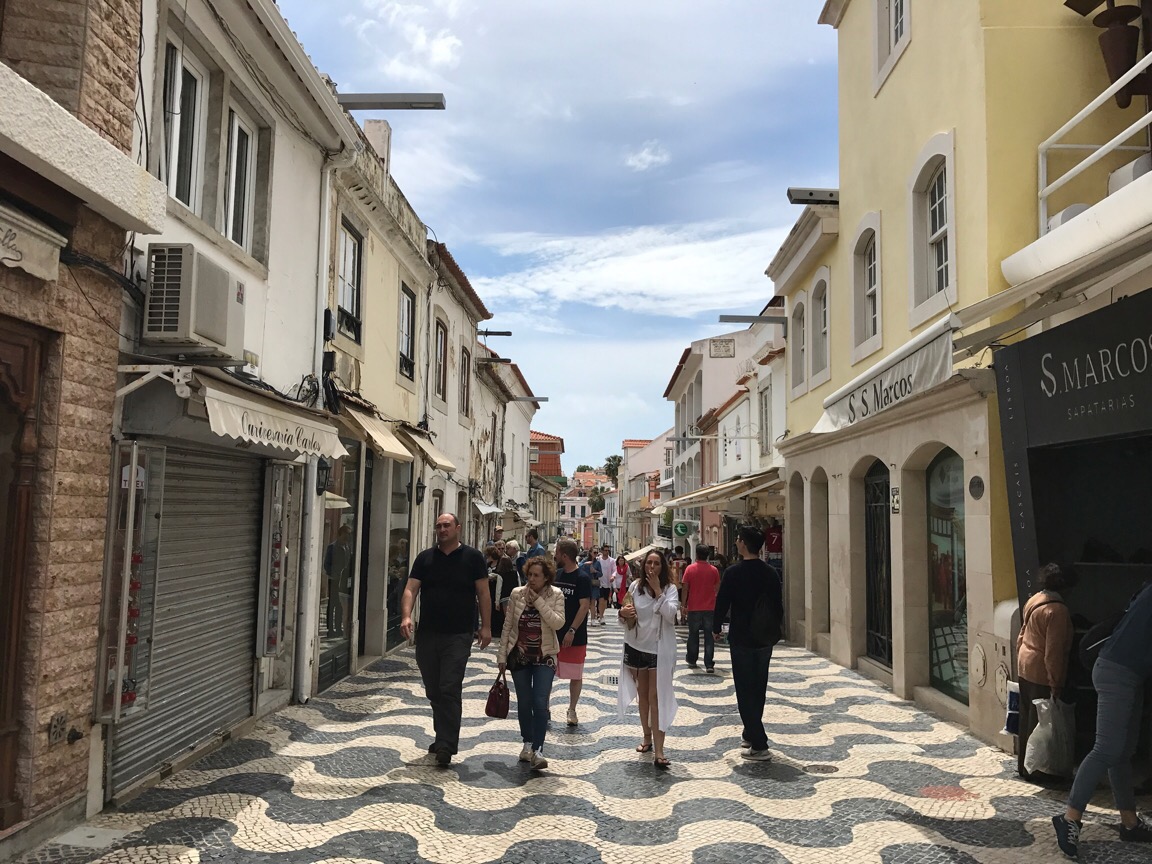 After three or four hours of walking around, we decided to catch the train back to Lisbon. On the way we saw a large crowd gathered in front of a TV in a courtyard. It seemed like a particularly large gathering, but hey, Europeans love their football.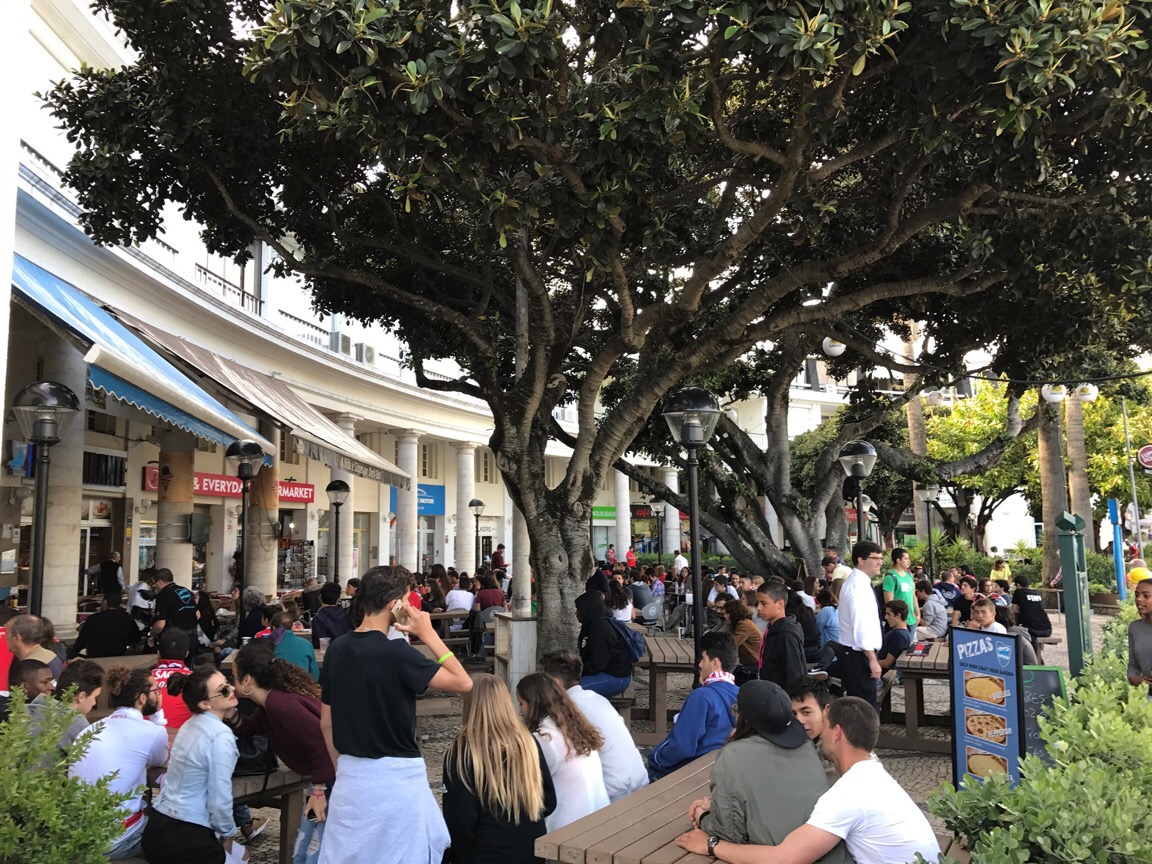 We arrived back at the apartment an hour later and were hanging out while people were going crazy with excitement outside. Wow these people love soccer, huh? We thought. All this for a normal game? Eventually it became clear this wasn't a normal game, and it turns out Benfica, a Lisbon based team, had just won the league.
We decided to follow the groups of people clearly headed somewhere, and ended up and one of the main roundabouts in the city, surrounded by 200,000 people and countless flags and flares. The number of people was staggering and the celebration was incredible. Benfica has won the title for the last four years, but you'd think this was Boston in 2004 the way they were celebrating. We soaked in the moment, feeling extremely fortunate that this happened by chance on our second night in Lisbon.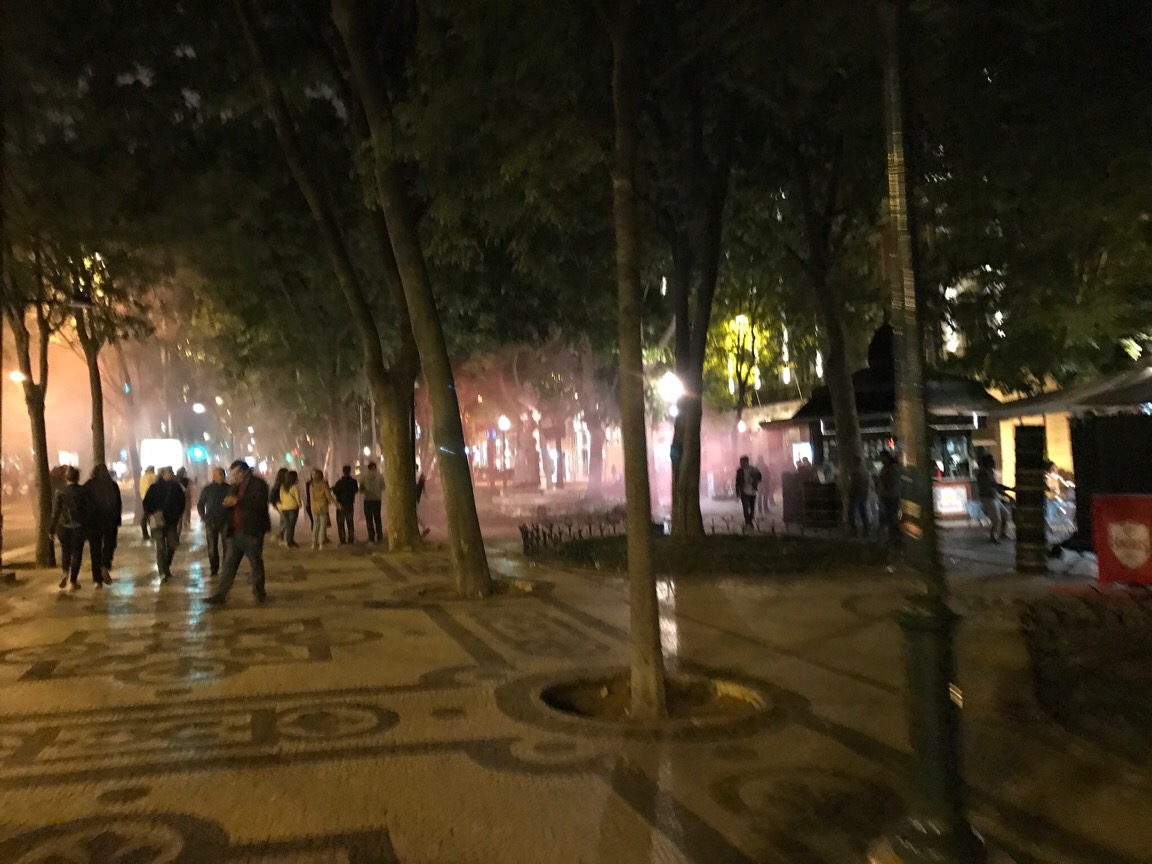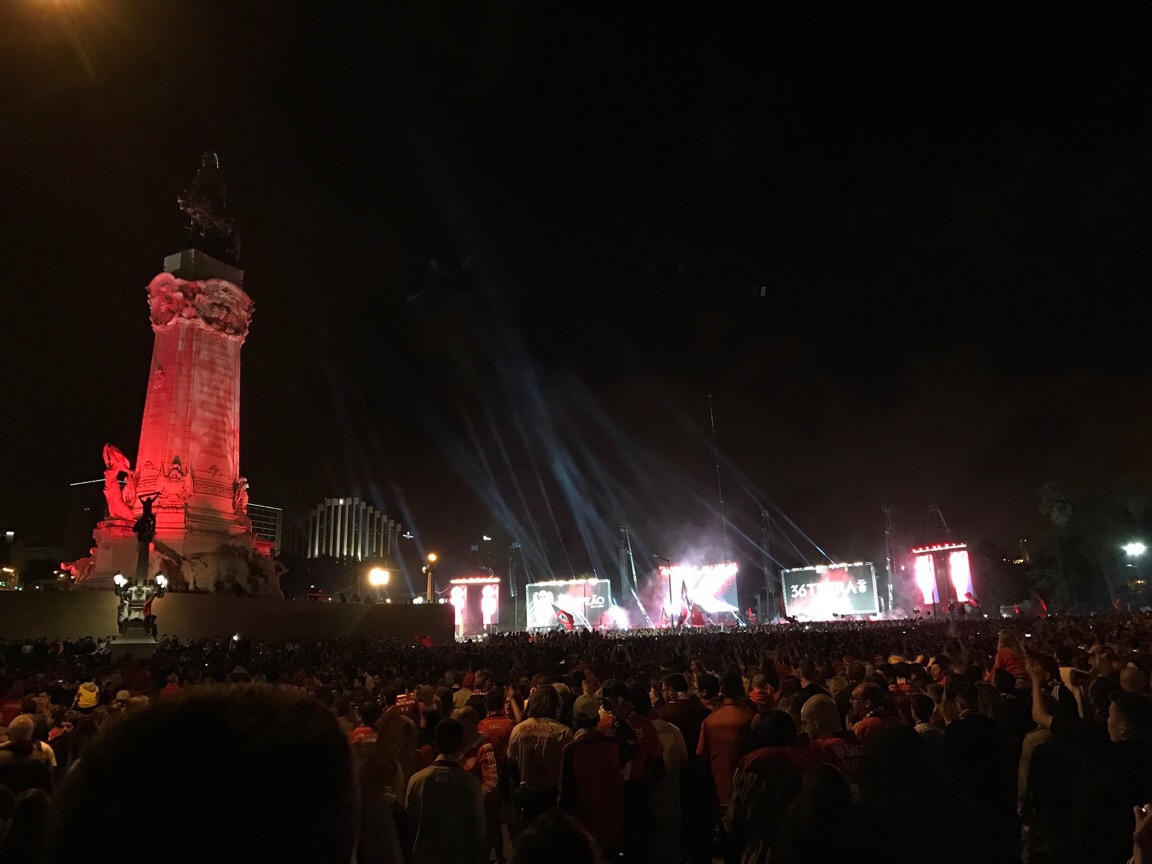 After a few hours we pulled ourself away from the celebration and grabbed a late-night dinner before heading back to our place.