We arrived in Lisbon early Thursday morning, exhausted from the restless one or two hours of sleep we'd been able to get on the flight. We were meeting our Airbnb host at 8:30am to get the key to our apartment, so we waited for a couple hours in the airport. It was raining inside, but by 8am when we made our to the subway, the rain had stopped, and it ended up being a beautiful day.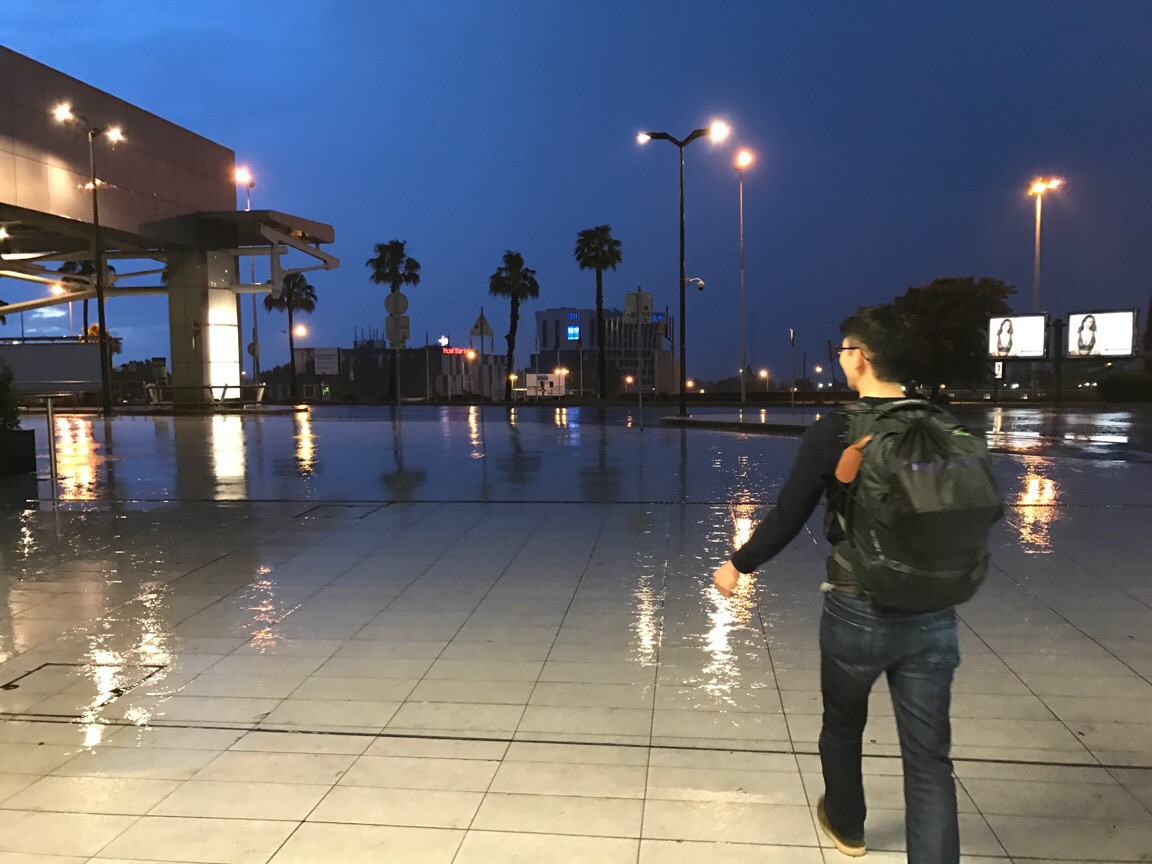 Our Airbnb was really perfect. Writing this after the fact, two weeks later, it's clear how lucky we were with that apartment. It was right next to the train station in the Cais do Sodre neighborhood. It was four floors up, but the view was worth it. We had a sweeping view of the 25 de Abril bridge (you know what one that looks exactly like the Golden Gate because it was built by the same company and if it ain't broke don't fix it). We managed to get a few hours of sleep through the mixture of fatigue and excitement.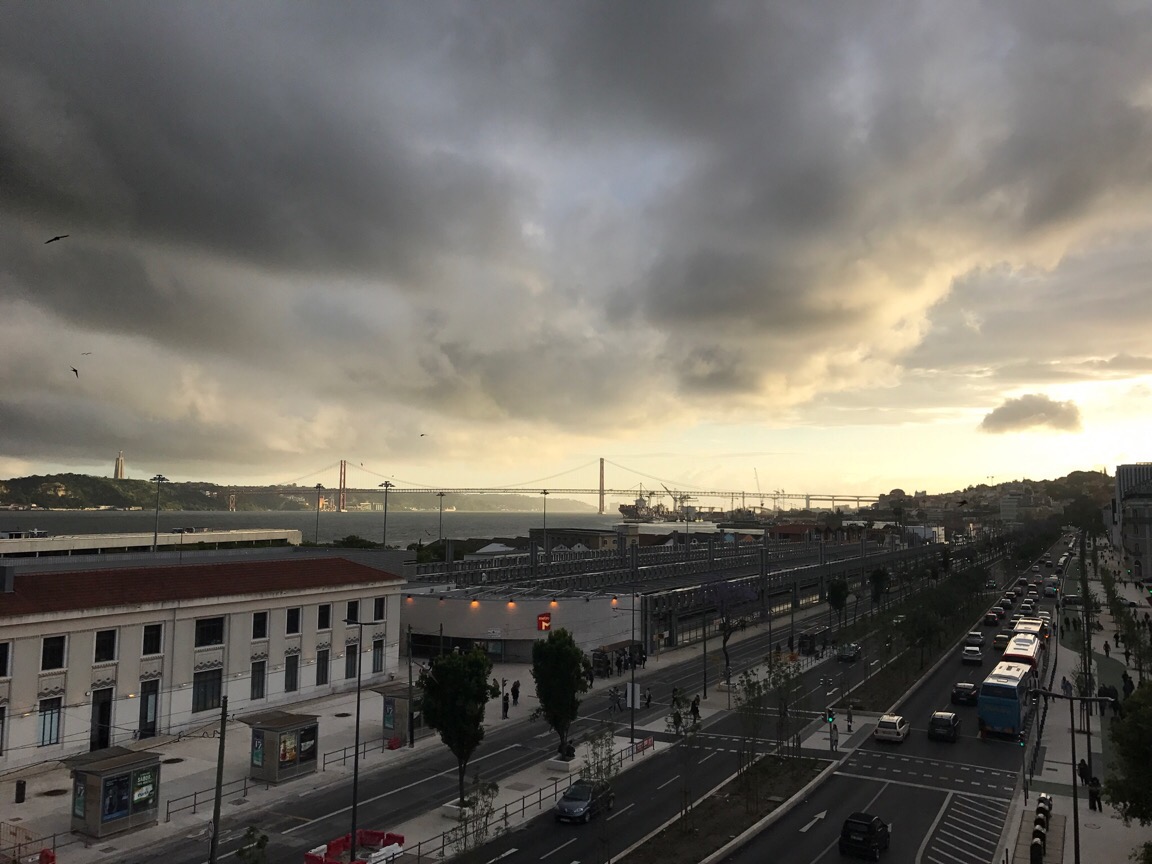 The first day we went out and mostly did a good deal of walking around the city without particular goals or sights in mind. After waiting for a half hour to take the famous elevator up to the Bairro Alto, we learned they only take cash, which neither of us had. We made a mental memo to always have cash in the local currency (duh?), laughed, and went on our way. (We never did get to go in that elevator, though.)
Our apartment was right next to an "establishment" called TimeOut Market. Establishment is in quotes because I've never really seen a place like it before. It's similar to a food court with a lot of really quality mini-restaurants with reasonably priced local dishes. A tourist's dream.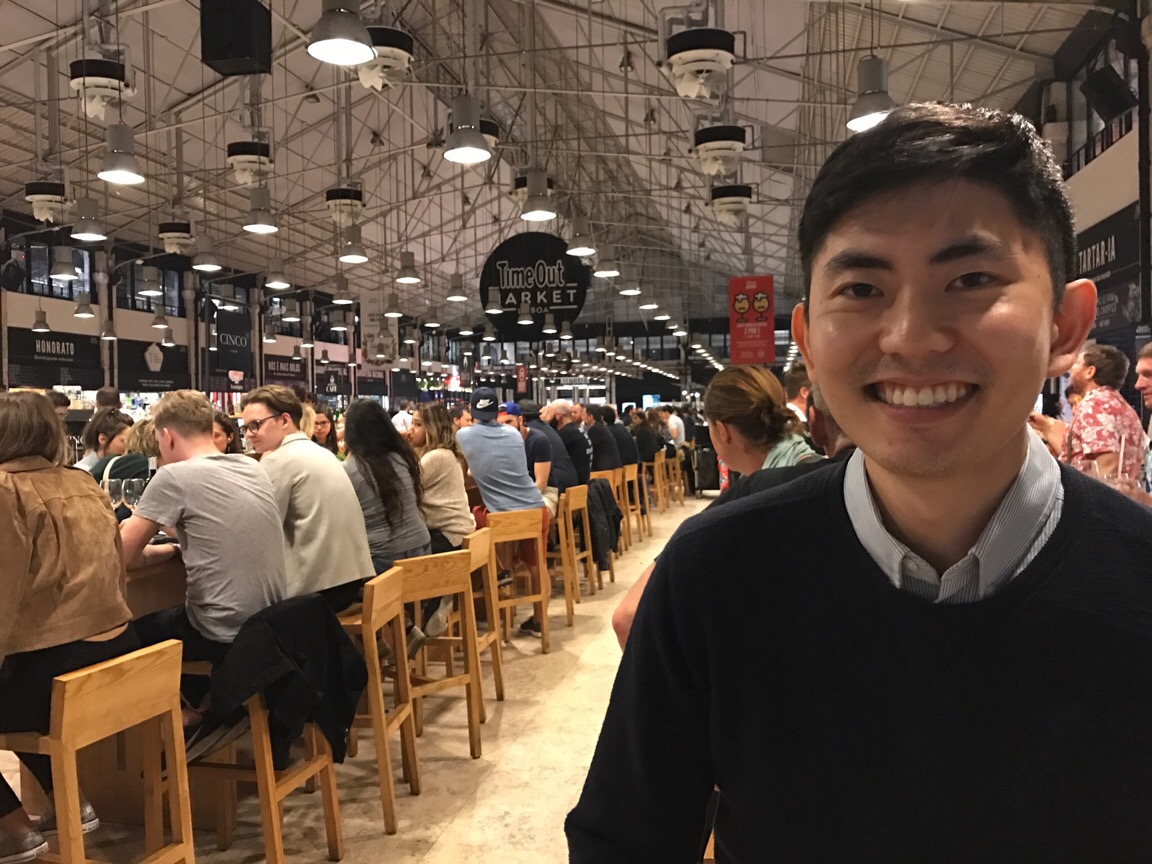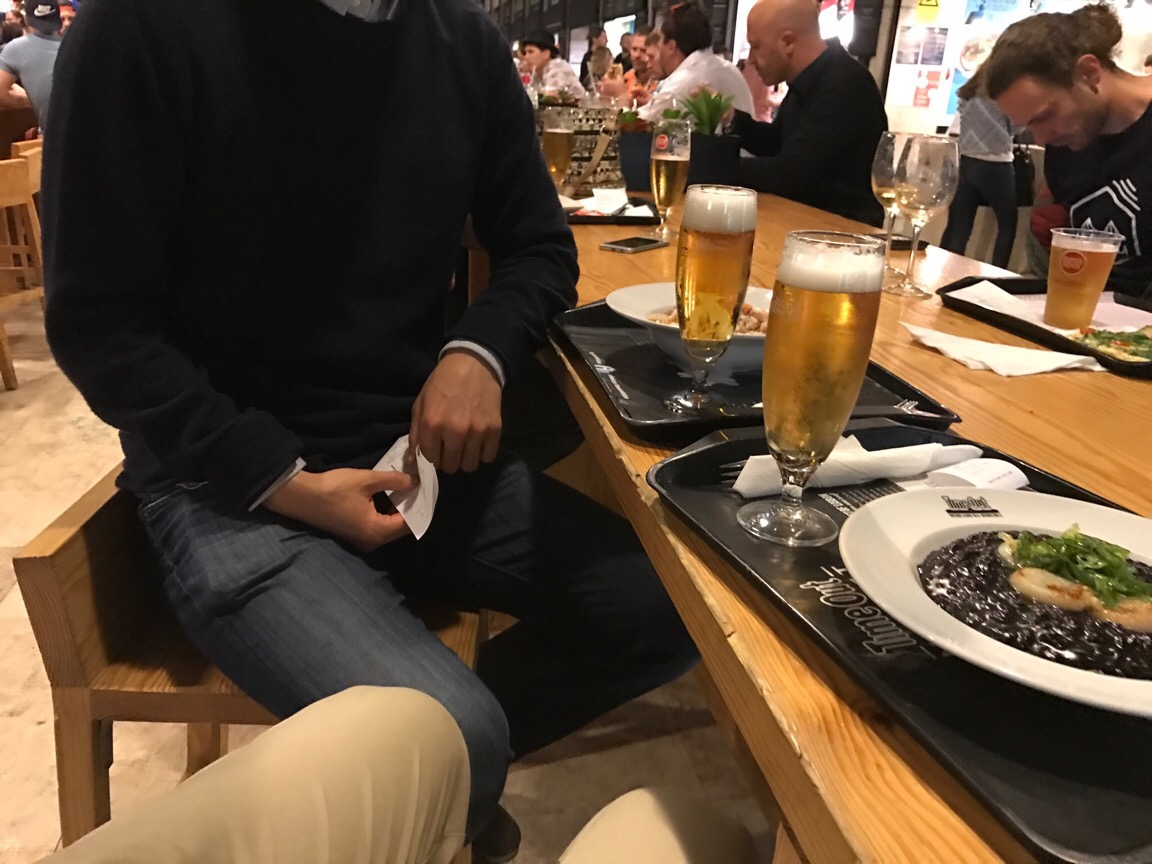 We headed out in the neighborhood towards a crowded street where we assumed we could find a good post-dinner beverage. We did a lap looking for a spot until we came to a bar with live music and we both knew immediately this was our spot. But, it was an Irish bar…in Lisbon. We figured we could patron a truly Portuguese establishment on following night, and followed the sound of an acoustic guitar.

We banged our Guinness pints on the tables for a solid two hours and pretended we knew the words to Whiskey in the Jar. It honestly could have been Temple Bar. People in there were wild.