I was happy to head back out to the sunny coast from rainy Dalat. The destination was Nha Trang, a city known for its beaches and its heat.
The ride itself to Nha Trang was short compared to my ride to Dalat, though I ran into some trouble along the way. I could tell from the slapping sound on the underside of the bike that my chain was loose as I left Dalat. I pulled over to take a look on a remote road that, by coincidence, was next to a mechanic's stand. A guy rushed out of his small stand and comes over and points at my rear wheel and moves his hand back and forth, seemingly indicating that the rear wheel is moving in a non-standard way. He also points to the chain and points out how loose it is. I wasn't sure what the whole rear wheel thing he was referring to was about, but I knew the chain was loose and figure I'll have it tightened here. I negotiate a price with him using Google Translate and the calculator on my phone.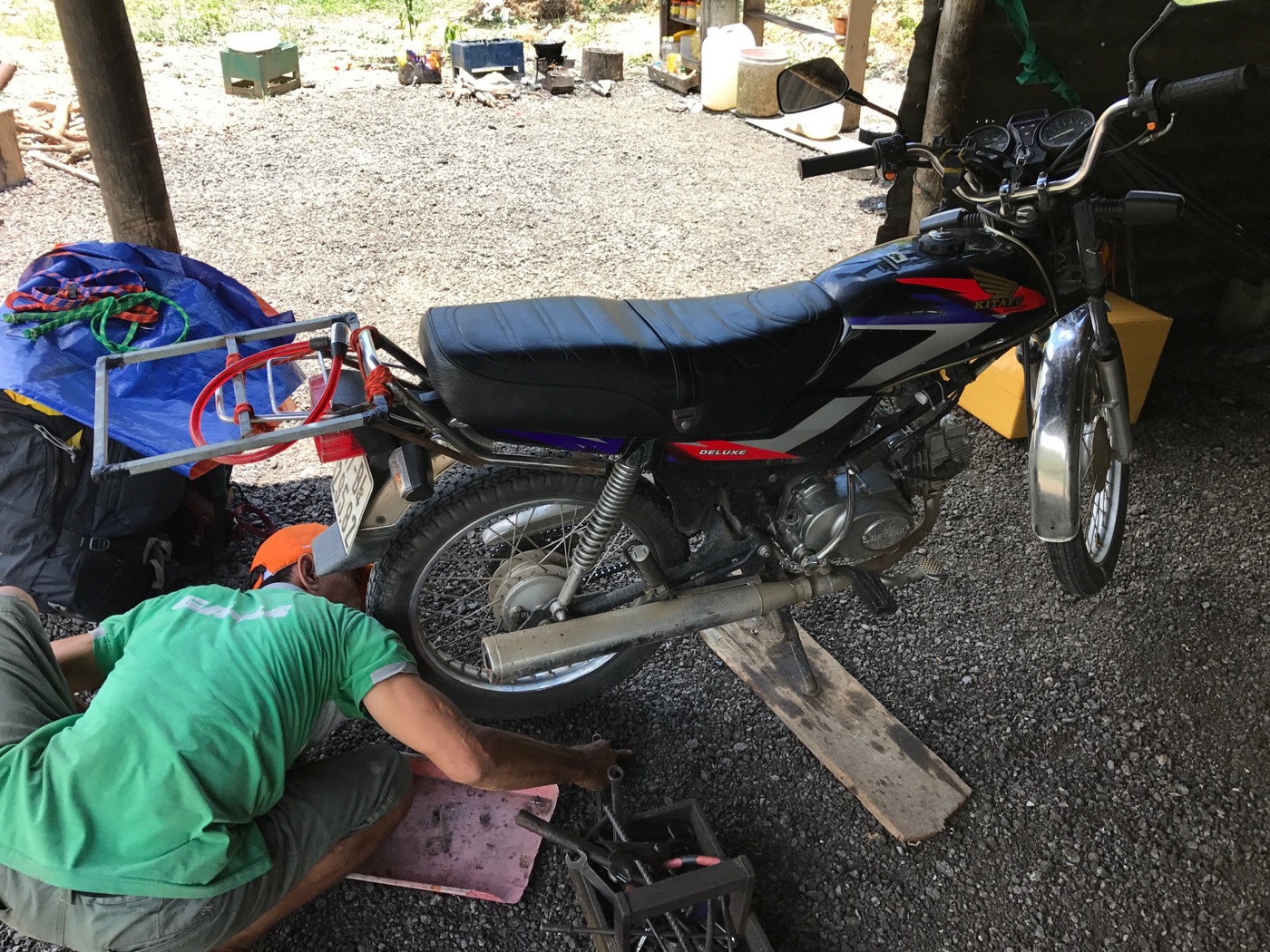 We put my bike up on the center stand, and he starts taking apart what seems like an unnecessary number of pieces to tighten the chain, but being my second day of riding, I really had no clue. Before I know it he's banging apart the whole back wheel and it's in a dozen pieces on the floor of his shop before I make him stop.
It dawns on me what a bad situation this now is, with my rear wheel exploded on the ground, I'm on a remote road with no traffic, and absolutely zero idea of how I would put this back together if the mechanic refused to do it. He pulls out a bearing and indicates there's something wrong. I've never seen a motorcycle bearing in my life! Thankfully I have reception and I call up Thanh, the guy who rented me the bike in HCM. I explain the situation and put him on with the mechanic to translate. Within ten seconds they're yelling at each other. I get back on with Thanh, and he says he doesn't trust the mechanic and he's probably trying to get me to pay him extra to fix a fake issue with the bike. I ask Thanh to ask him to just put the bike back together. They yell some more.
So now it's a price negotiation, and the mechanic wants money I really don't have. I'd forgotten to go to the ATM on the way out of Dalat and only have 170k dong (~$7) on me, most of which I need for gas to get to Nha Trang. He wants 200k dong! The mechanic doesn't speak a word of English and I dont speak Vietnamese, so we're gesturing back and forth and using the calculator on my phone. Another younger teenager shows up, a friend of the mechanic, and is enjoying the spectacle. They're laughing about god knows what, probably me and the situation. We have a contentious back and forth on how much I owe. Finally, he puts the bike back together. I leave 70k on the seat of the bike, knowing I need 100k for gas, and make a "no more" sign. He seems happy with that amount. We shake hands. We've been half shouting half laughing at each other in a strange mutual understanding of the oddity of the situation, but the tension is dissipated and I say goodbye with the little Vietnamese I know.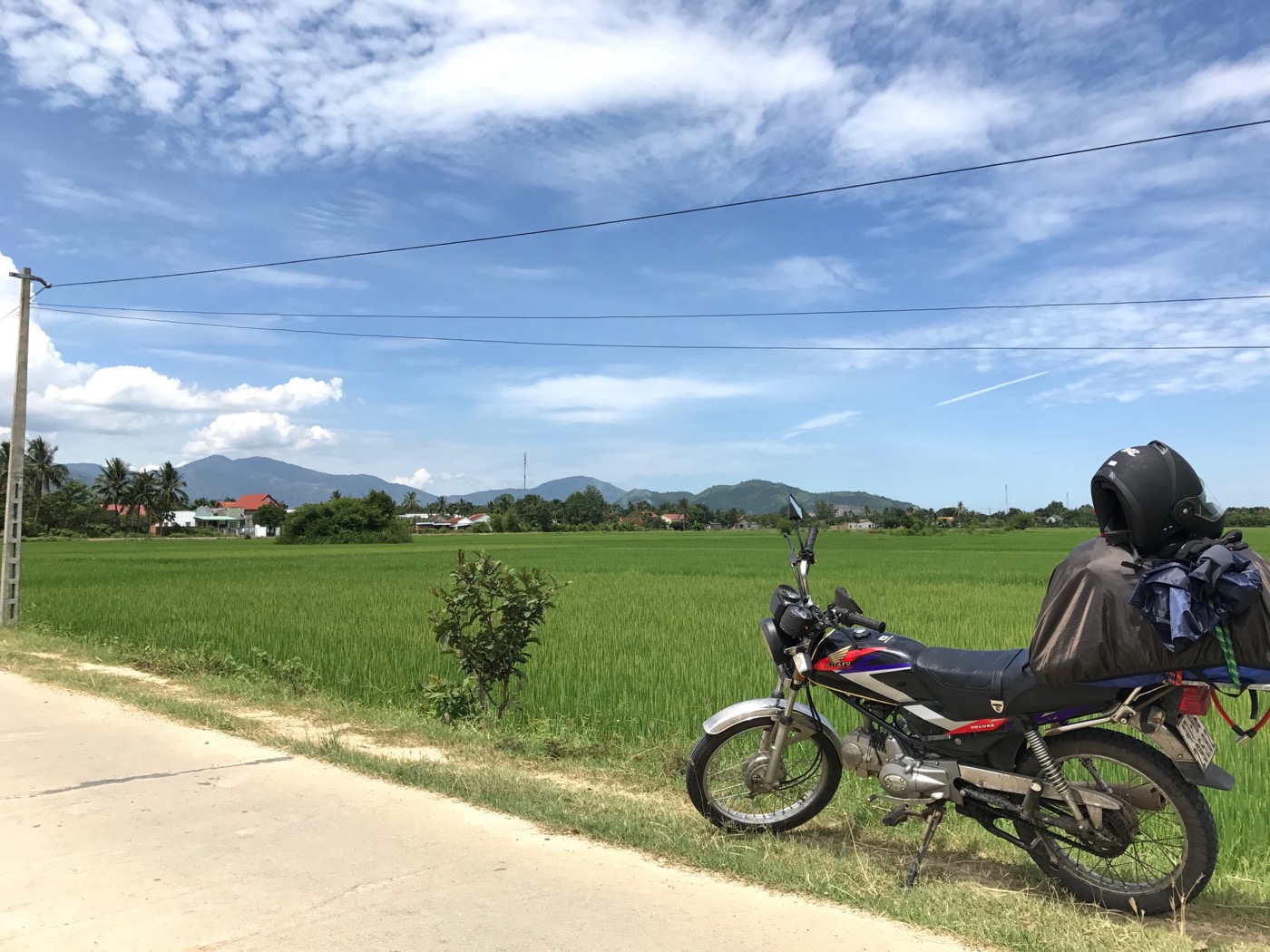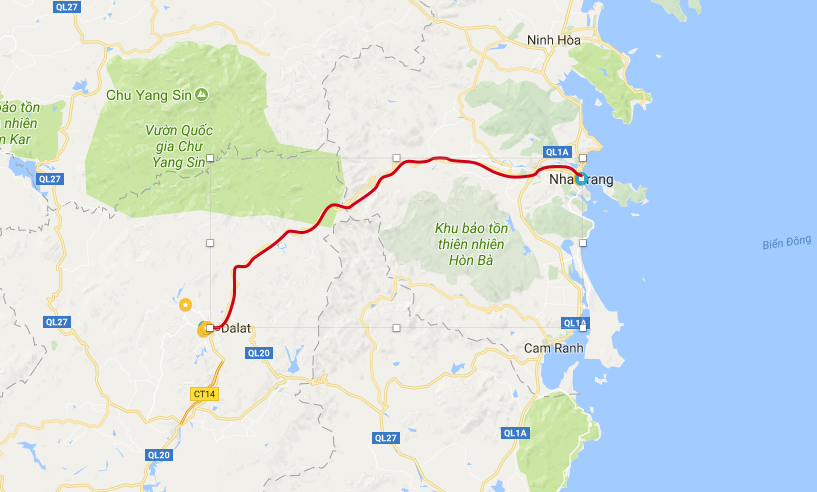 By 1pm, I arrived in Nha Trang and I had the whole day to explore the city. The city itself was fine, but felt mostly like a tourist town. The heat was problematic, though, somewhere around 97° with stifling humidity, and before long I was yearning for the cool mountain air. I just spent one night in Nha Trang and I met some more motorbike folks in my hostel, also going north to south.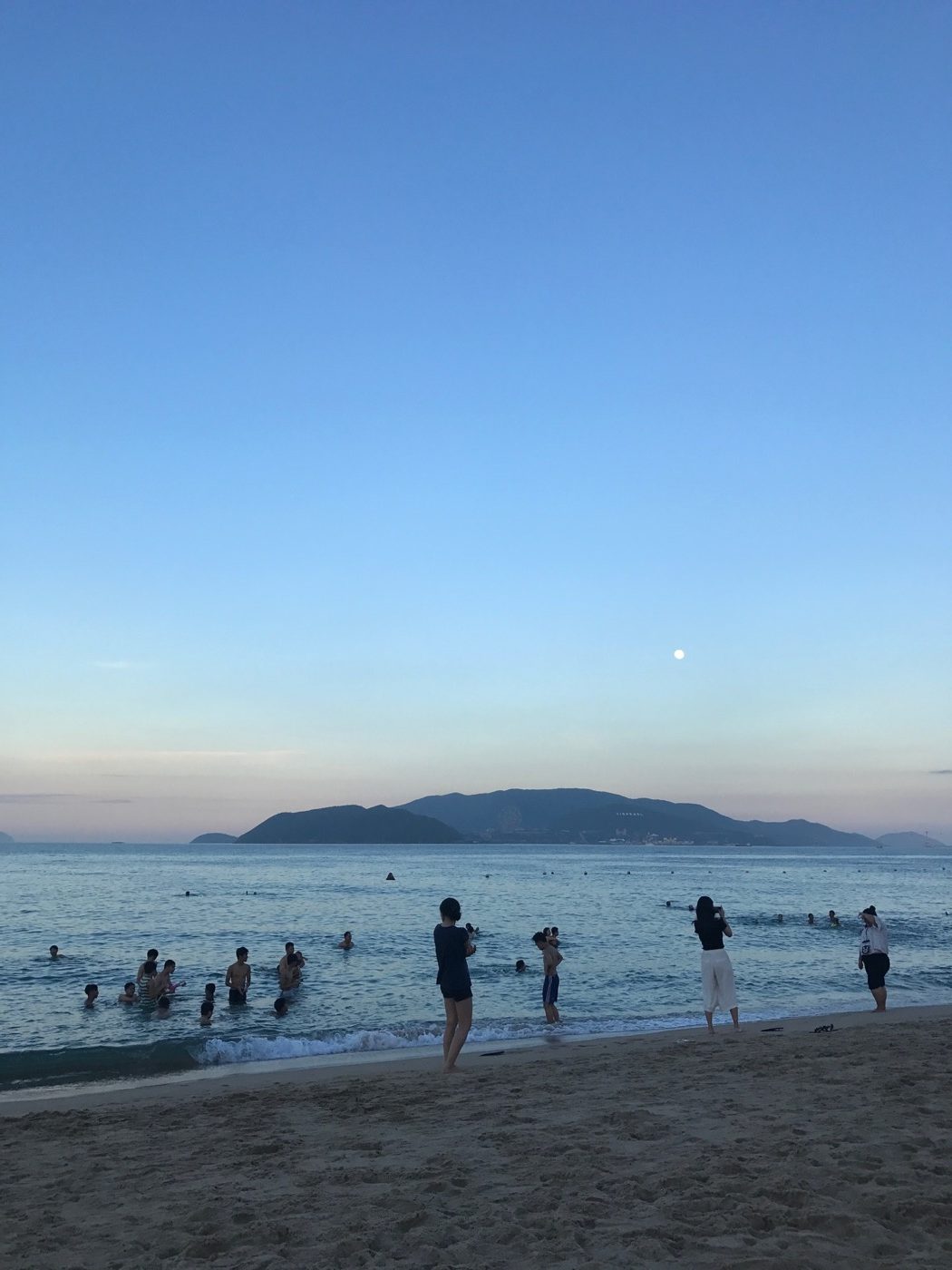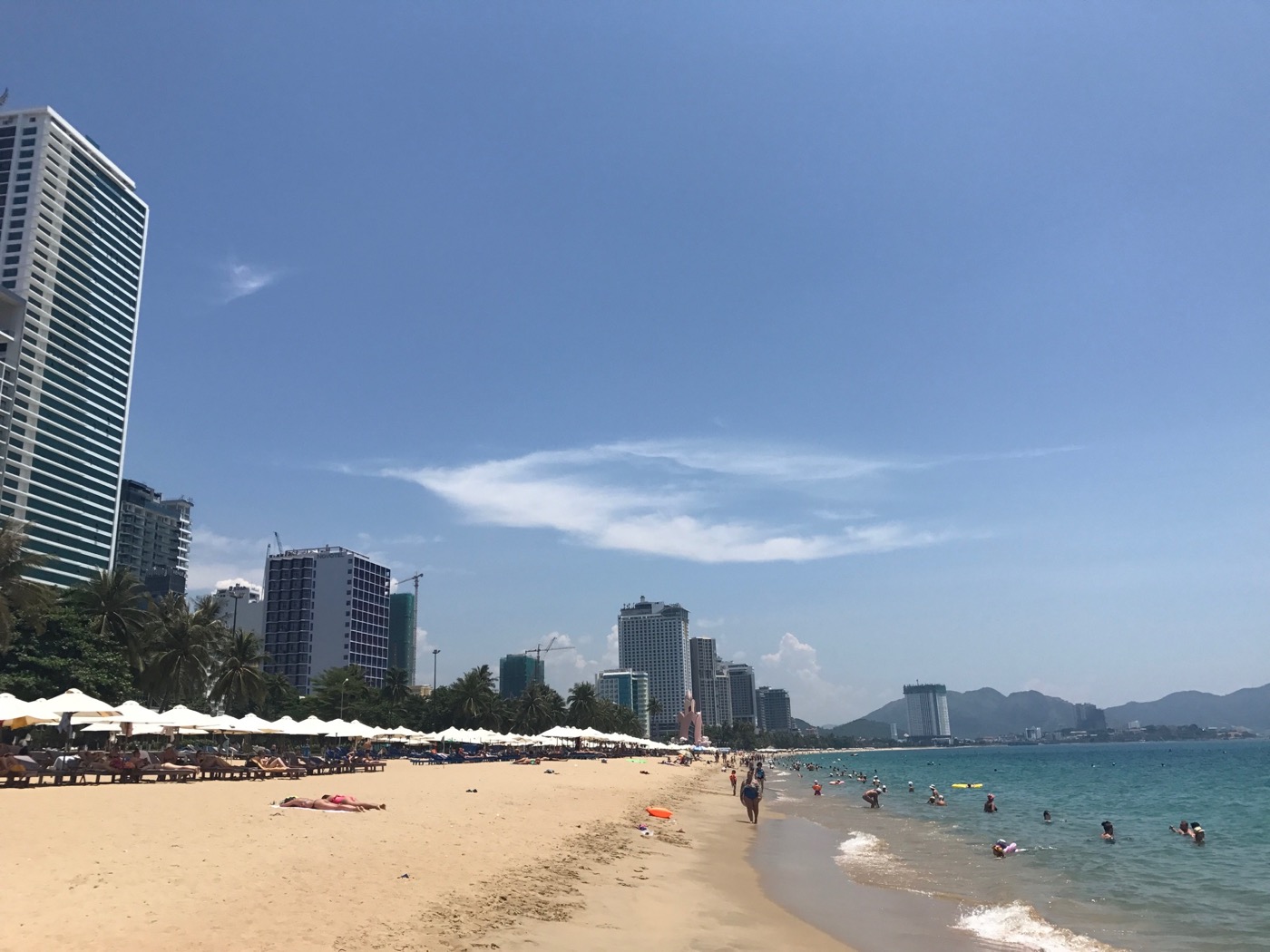 The next day I continued my route north to Qui Nhon, a small city along the coast. The ride from Nha Trang to Qui Nhon was beautiful, but full of torrential downpours.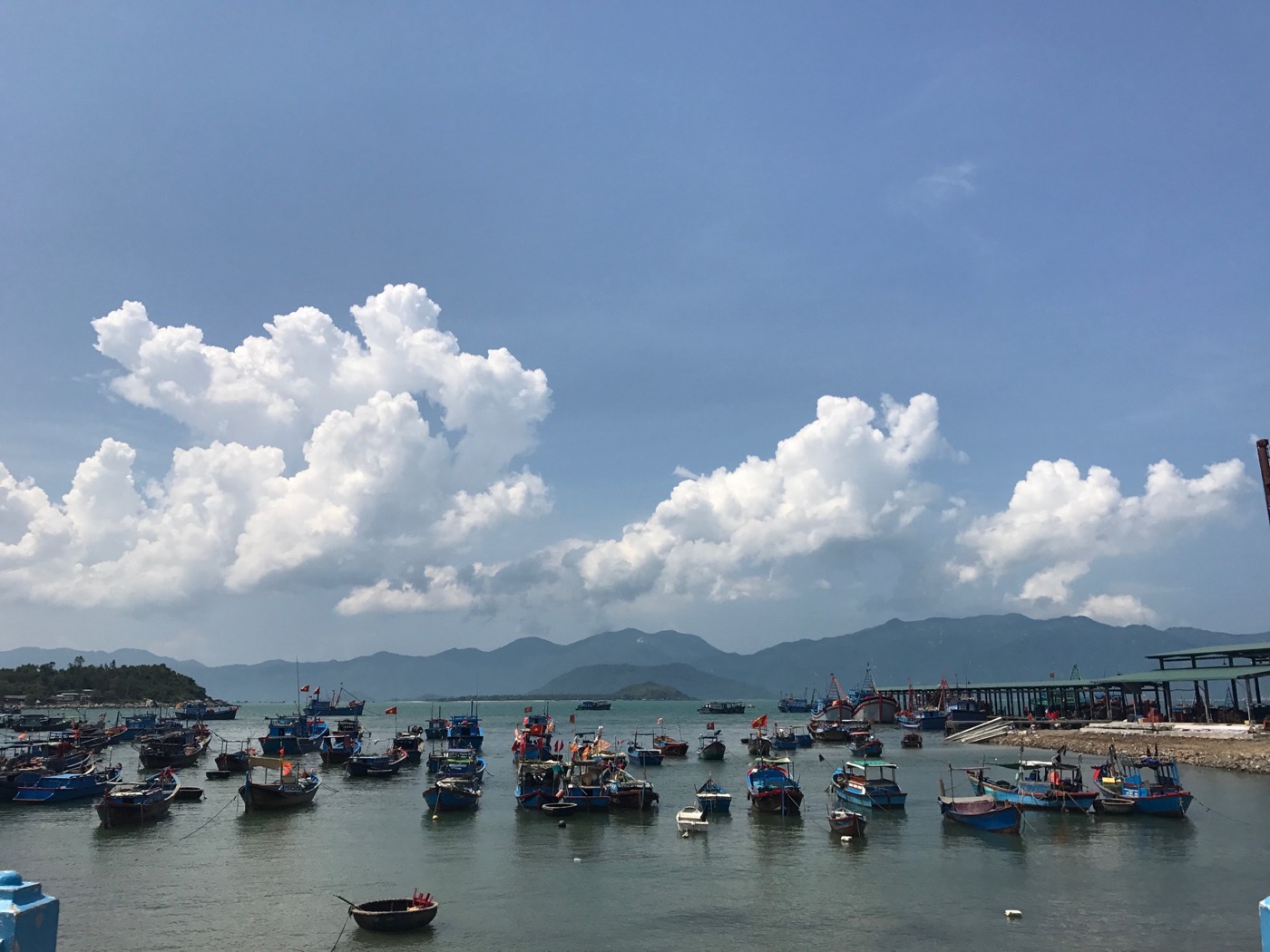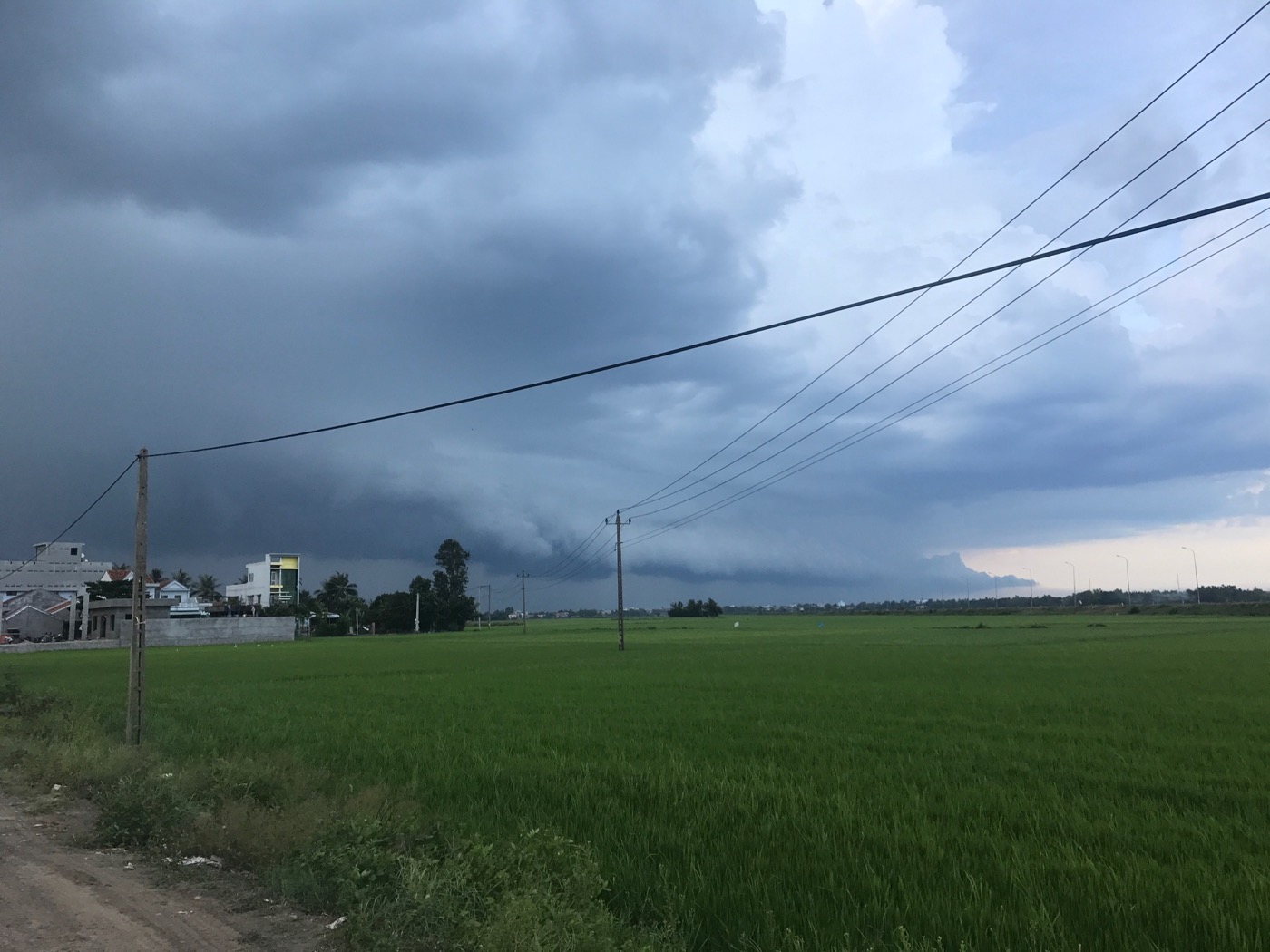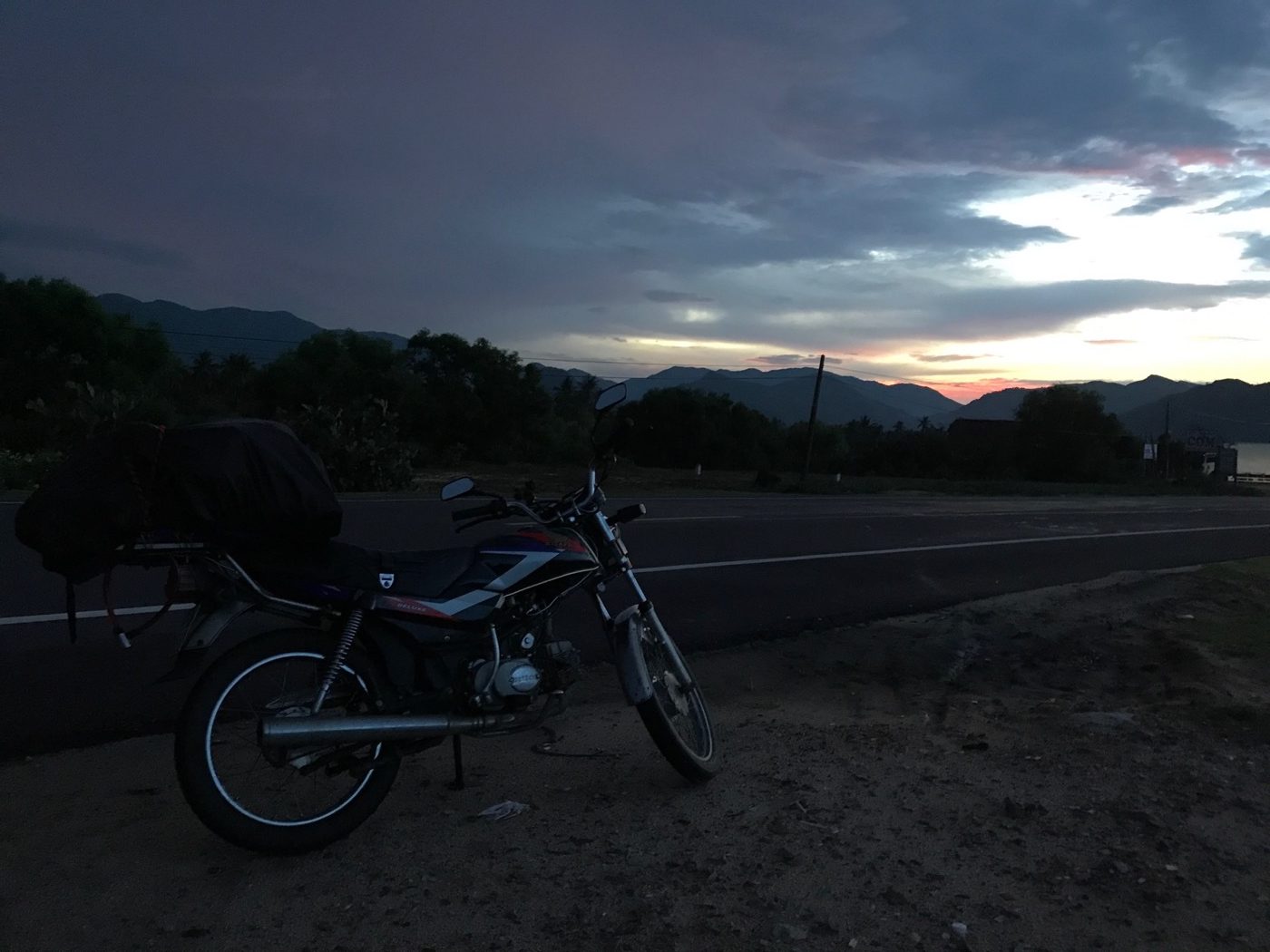 The monsoon systems would roll over periodically throughout the day for hour or more stretches at a time. At times I tried to wait them out, mostly because of the strong winds, but the only thing I wanted to do less than ride through rain like that was ride through rain like that at night, so eventually I had to move along despite the weather. Thankfully, the rain gear I had purchased in Dalat worked really well, and I arrived in Qui Nhon almost completely dry. It was comforting knowing with the improved rain gear that I would be able to ride through whatever weather I would encounter along the route north.
Qui Nhon was my first time staying somewhere in Vietnam where there were almost zero tourists. There was lot's of staring and pointing. It was nice knowing I was in a place few tourists went, but it could also be incredibly isolating at the same time.
I had a lovely Airbnb in Qui Nhon. On the second day, I headed to Ky Co beach, a place my Airbnb host recommended. It has to be one of the nicest beaches I've ever seen, and it was almost completely empty, perhaps because it was so remote. From Qui Nhon, the highway to Ky Co was wide, but empty, seemingly planned for huge developments along the route to the beach that never materialized.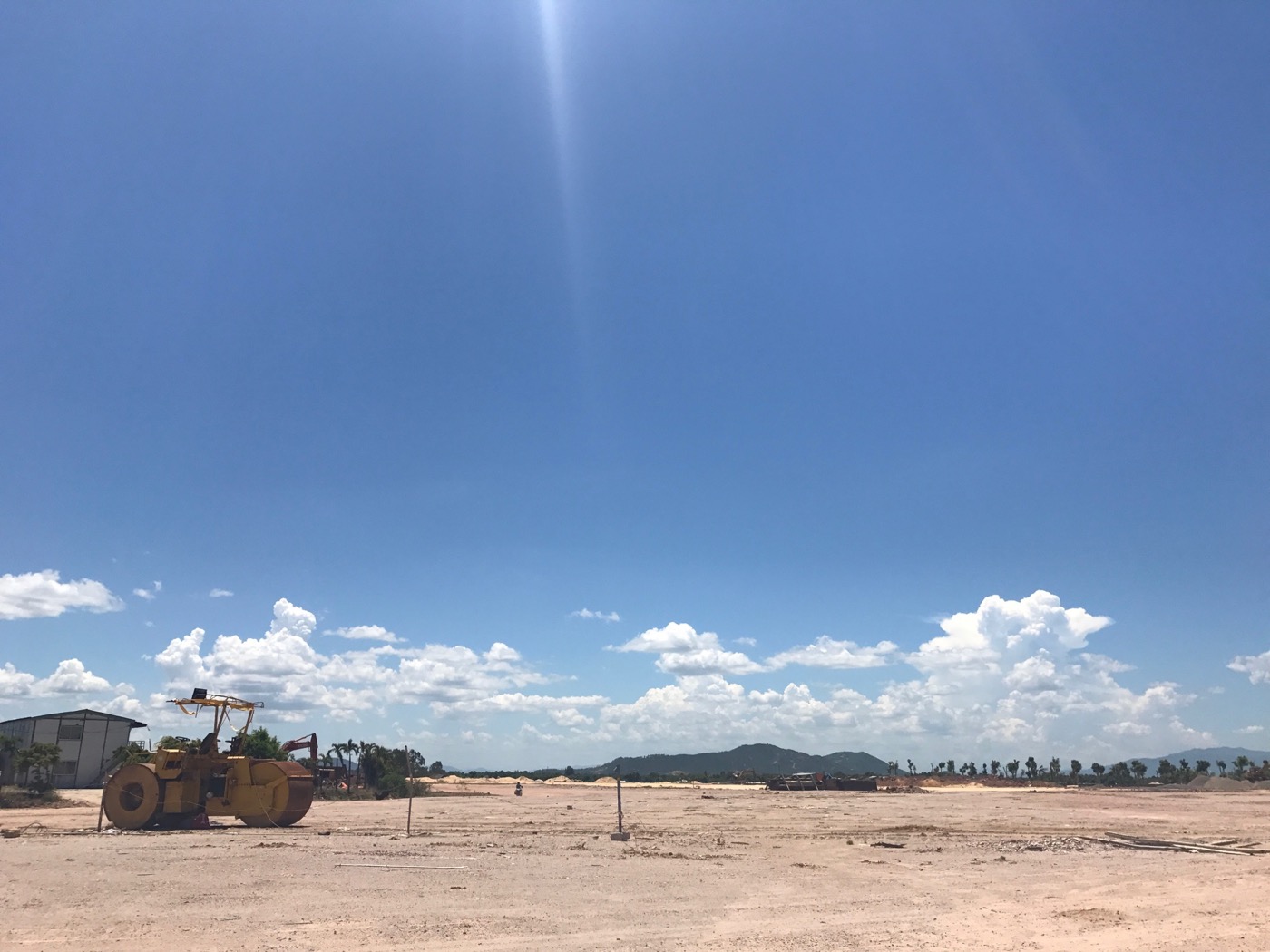 Aside from stepping on a wasp, it was an all around incredible day lounging at the beach.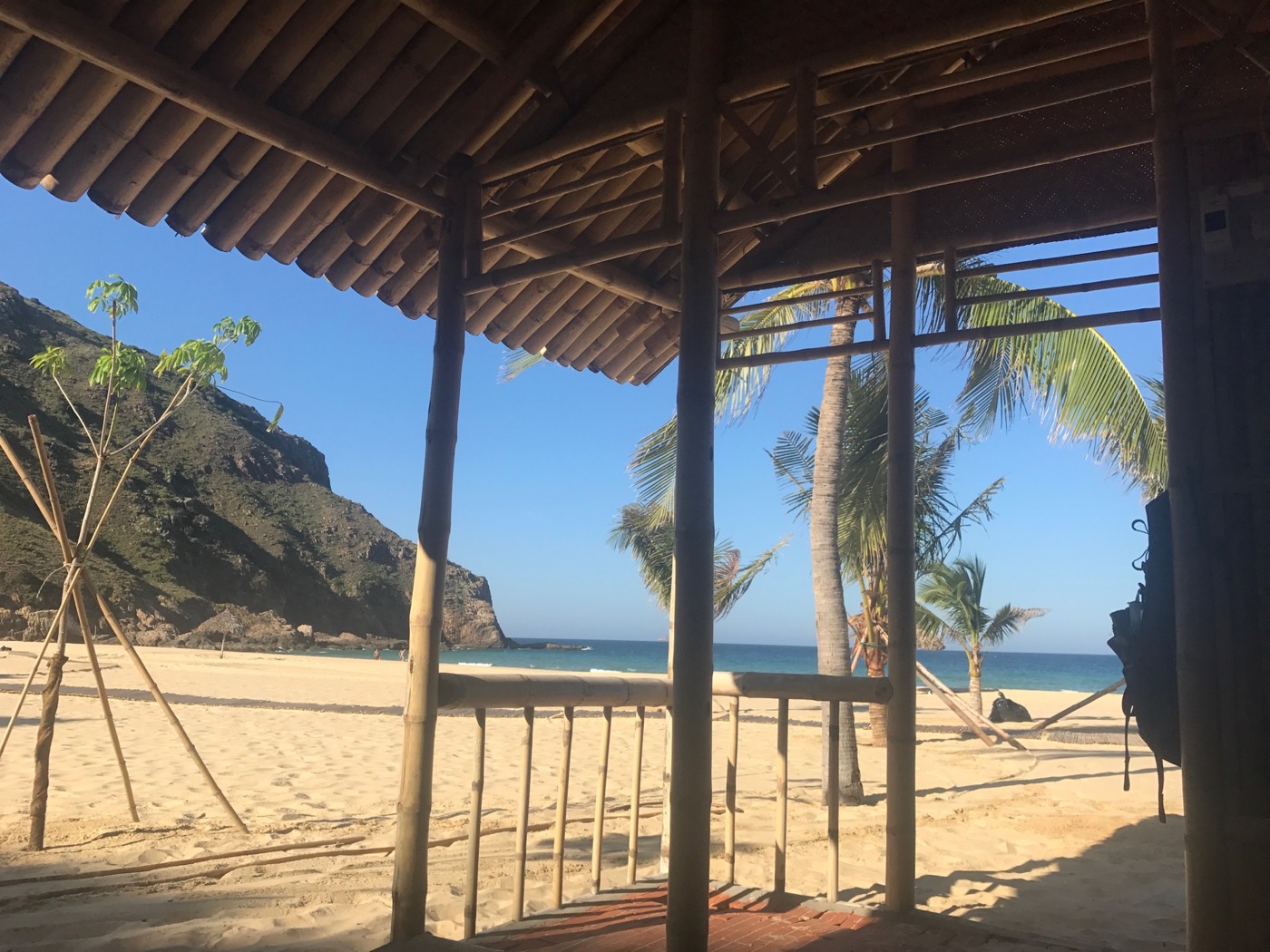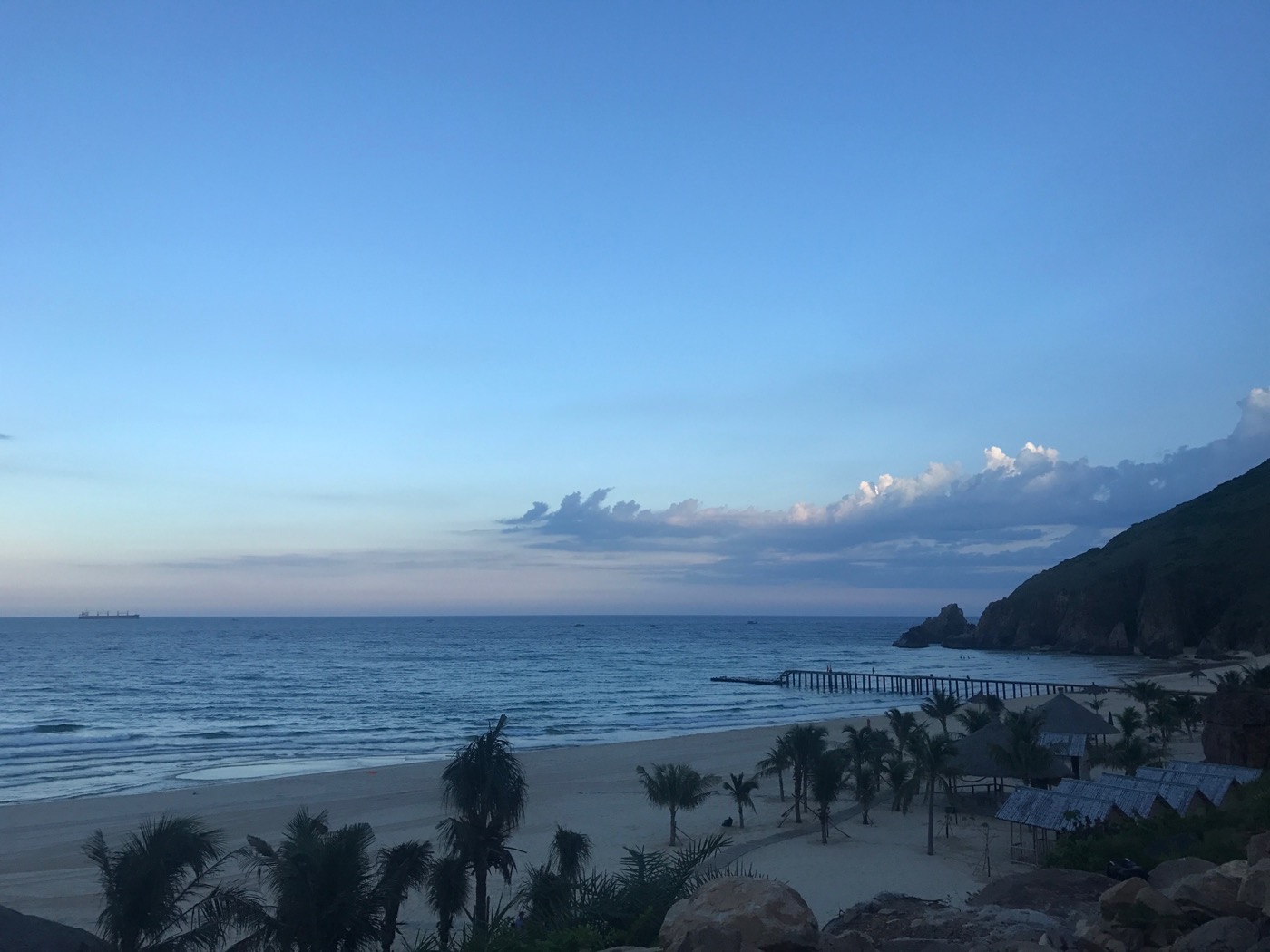 Come morning, it was time to head back inland to Kontum.